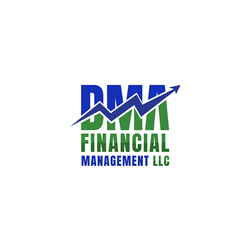 Taking on the IRS alone can be risky and overwhelming. Even if you are tax savvy, you may still fall vulnerable to aggressive IRS actions, including bank account levy, asset seizure, wage garnishment and everything in between," said Dmytro Arshynov, EA, CTRS
NEW YORK (PRWEB) December 05, 2019
"Facing the Nightmare of Back Taxes? DMA Financial Management, NYC Tax Firm, Adds Tax Resolution Services" by New York EA and CTRS Dmytro Arshynov has been published by Yahoo! Finance on November 20 , 2019.
In his article Dmytro Arshynov, EA, CTRS, principal and founder of DMA Financial Management, offers these three important tips for taxpayers dealing with tax debt:
1. Don't ignore collection notices from the IRS. The longer you wait, the worse the problem becomes because penalties and interest keep accruing daily.
2. Know all your options. In many cases, taxpayers can pay less than what is owed through the IRS's Offer in Compromise program, Partial Pay Installment Agreement or Penalty Abatement request.
3. Ask a Tax Resolution Specialist for help. An IRS problem solver can help you deal with and understand the complexities surrounding your tax problems and be able to prescribe a customized plan of action. The tax resolution specialist can determine your chances of success in an IRS tax relief program.
Dmytro points out that taking on the IRS alone can be risky and overwhelming. Even if you are tax savvy, you may still fall vulnerable to aggressive IRS actions, including bank account levy, asset seizure, wage garnishment and everything in between. If your taxes are a mess, your tax practitioner failed you, or you are currently under audit – DMA Financial Management is here to help. We are authorized by the Department of the Treasury to represent you on all administrative levels of the IRS, from auditing to collection and appeals. We will represent you and communicate directly with the IRS or state tax agency on your behalf to obtain the most beneficial outcome for you or your business.
Read the other articles Arshynov has written or contributed for business and industry publications:
"How to Become a CAA" for National Association of Tax Professionals (NJ Chapter)
"Building the American Dream One Client at a Time" for National Association of Tax Professionals (NJ Chapter)
"25 Dying Professions You Should Avoid" for Work+Money
"Ask the Expert: Are We Witnessing the Death of Entrepreneurship in the United States?" for CountingWorks Blog
For a free tax analysis, call DMA Financial Management at 212-960-8829 or email taxhelp@dmafm.com.
DMA Financial Management LLC has been serving clients in New York for more than 9 years. It offers a
wide variety of services that include tax preparation, IRS and state representation, tax planning and optimization, audit protection as well as full cycle of accounting and business management services.
More information about the firm, its partners and services is available at http://www.dmafm.com.
If you currently experiencing tax problems, under audit or receiving threatening notices, you can visit http://7secrets.dmafm.com/ to receive our whitepaper " 7 Secrets the IRS Doesn't Want You To Know" to learn how to solve your tax problems once and for all or call our 24hr recorded line at 844-808-7241.
To the Media: If you need background, commentary, trends or story ideas about tax issues or other accounting topics, please contact Dmytro Arshynov, EA, CTRS, CAA, managing member, at darshynov@dmafm.com or 646-766-9445.