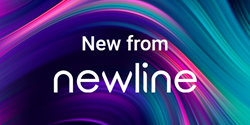 ALLEN, Texas (PRWEB) November 30, 2020
Newline Interactive, a leading provider of quality interactive touch displays and collaboration solutions, has a new and exciting product to reveal just ahead of the US holiday season. This product promises increased productivity and collaboration in any environment.
Newline is known for it's large format displays, sold in varying iterations of touch and non-touch series. With its success in meeting the needs of the corporate and education markets, the company has set its sights on something totally different. This new product will open a new sector for the company, competing with other familiar brands in the IFP market.
"This product is going to revolutionize the world of workplace and educational collaboration. Like with any other Newline product, we listened to the needs of the end users and designed something truly special. We can't wait to share it with our partners, customers, and end users." Statement from Chris Bradford, President of Newline Interactive.
Register for the LIVE product launch on December 1, 2020 at 11 AM Central Time at newline-interactive.com/usa/special-webinar-whats-in-the-box/.