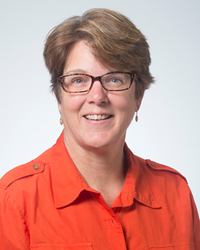 I am excited to be joining new professionals in the newly named School of Professional Advancement. I look forward to working with faculty and students to develop our program into a nationally recognized program serving adult learners, stated Dr. Dornier
NEW ORLEANS (PRWEB) August 08, 2017
The Tulane School of Professional Advancement announces the addition of Lanie A. Dornier, Ph.D. as Professor of Practice and Program Director, Health & Wellness, and Gerald (Jerry) W. Lenaz as Professor of Practice and Program Director, Business and Leadership Studies.
Dr. Dornier comes to Tulane with over 25 years of experience in higher education. She received her B.S. degree from Louisiana State University and her M.S. and Ph.D. from Auburn University. Dr. Dornier is the recipient of the Roger Thomas Luffey Endowed Professorship in Education, Louisiana Tech University, 2007-2017. Prior to joining Tulane, Dr. Dornier served on the faculty at Texas Tech University and as Chair of the Kinesiology Department at Louisiana Tech University, where she developed curricula based on allied health. Her primary area of focus is motor learning/control, and she has taught courses in sports psychology, sociology of sport and research methods.
"I am excited to be joining an energetic group of professionals in the newly named School of Professional Advancement. I have a passion for my field of Health & Wellness and look forward to working with faculty, staff and students to develop and grow our program into a nationally recognized program serving adult learners," stated Dr. Dornier.
Mr. Lenaz was previously the Director of Business Services at the Goldman Sachs 10,000 Small Businesses program at Delgado Community College in New Orleans, helping entrepreneurs grow their business by providing greater access to education, capital and support services. He also worked in the telecommunications industry as a business development and product manager, launching new industrial and consumer products and initiatives throughout the Gulf South.
Originally from New Jersey, Mr. Lenaz has a Bachelor of Science in Electrical Engineering from Rensselaer Polytechnic Institute and an M.B.A. from Tulane University, AB Freeman School of Business. He is committed to the growth of the New Orleans region and invests his time in various economic, cultural and non-profit organizations aimed at strengthening the city's assets and support services. Mr. Lenaz sits on the boards of various non-profits in New Orleans; volunteers for WWOZ-FM, a community radio station; and co-founded the Disco Amigos, a Mardi Gras parading and performance troupe.
"I'm looking forward to elevating the business programs offered at the School of Professional Advancement to meet the current needs of the business market. By developing additional bachelor's and master's programs, leveraging technology to offer more courses online and providing access to the faculty and resources Tulane offers, I hope to make the Tulane School of Professional Advancement program the premier continuing education provider in the Gulf South and nationwide," stated Lenaz.
For more information about the faculty additions at Tulane School of Professional Advancement, interested parties are encouraged to visit sopa.tulane.edu or contact the office directly at 504-865-5555. The school's Uptown campus is located at 6823 St. Charles Avenue, New Orleans, La. 70118.
The School of Professional Advancement offers high-quality, innovative degree and certificate programs in the humanities and in applied fields that are directly relevant to the needs and interests of working adults. The faculty, most of whom are working professionals, ensure programs stay cutting edge and relevant, helping graduates to maximize the value of their degrees. The School of Professional Advancement currently offers 26 undergraduate programs of study and four master's degree programs at its three campuses. New online courses are now available for Fall 2017.