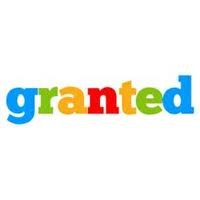 For those looking to find jobs in retail, the time is ripe.
Pasadena, CA (PRWEB) August 15, 2013
Retail and food service sales rose in July, reported the U.S. Department of Commerce on Tuesday. Strong auto sales pushed up hiring on Granted.com.
Sales in the retail and food service sector grew .2 percent from the previous month, according to recent figures released by the Commerce Department. Car sales made up the bulk of July's retail growth, edging up 13.3 percent over last month. Building material and garden retailers also had a strong month as construction activity continued to be strong. Overall, sales in July were higher than anticipated, considering the multitude of economic setbacks that have taken place this year, including sequestration and new budget cuts. Most economists expect August to be an even stronger month, as back-to-school shopping gives retail sales a seasonal push.
For those looking to find jobs in retail, the time is ripe. The retail sector has been supported by a stronger job market putting more money into the pockets of everyday Americans. It is intuitive that in a tight economy, willingness to spend money on anything outside of necessities is minimized. As the economy continues to recover, average earnings have picked up or stabilized, and consumer spending has picked up as a result.
This has been welcome news for retail and food sector employers, who have experienced a rollercoaster recovery over the past few years. With the Fed announcing plans to taper off federal stimulus measures, many feared that consumers would again pull back on spending and slow down the recovery. As July's sales have indicated, this has not occurred, and job growth in the sector has remained stable as a result. On job site Granted.com, jobs in retail and the food sector continued to tick up. At the time that this release was written, the site found more than 50,000 job listings in food services and more than 425,000 in retail.
For those who have been discouraged in their job search, the Commerce Department report indicates that there are industries that are continuing to experience growth, even in this economy.
About Granted
Granted.com is a job search site based in Pasadena, CA. It is a part of the Employment Research Institute and owned by A. Harrison Barnes.