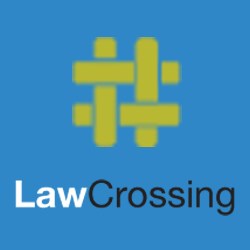 This service is for attorneys who would like extra time to work on their job search, but who just don't have it.
Pasadena, CA (PRWEB) November 29, 2013
The founder of LawCrossing, an employment site for legal jobs, is launching a new, elite service called LawCrossing Concierge. LawCrossing Concierge is designed for attorneys who want a new job, but don't have time to spend hours a day filling out applications. The CEO of LawCrossing, Harrison Barnes, will personally review each resume and give his hand-picked team of professionals detailed recommendations on how to identify jobs that will best fit each client. They will then apply for the jobs that the client feels interested in, saving each employee hours and hours of work. According to Barnes, "This service is for attorneys who would like extra time to work on their job search, but who just don't have it."
According to the article titled, "Legal Job Market Is So Bad, It's Good, Says New Paper" by Jacob Gershman, that featured in the Wall Street Journal on August 15, 2013, while the legal job market will improve over the next few years, it's still extremely competitive. The author quotes Bernard Burk of the University of North Carolina School of Law, saying, "It's the market for jobs at smaller firms and in government that could get less competitive." Using this service will help attorneys find these lesser advertised jobs that they might not have the time or opportunity to find on their own.
This service has previously been offered to attorneys for $1,000 per month. Currently, LawCrossing is making this service available to job seekers for only $299 per month. This is an introductory price that the company has announced in order to get the word out about this program.
LawCrossing is being very careful in screening those who apply for this program, as the goal is to help people with their job search. In order to apply, you need to call Christy Moon at 626-243-9365, or get in touch with her by email: cmoon(at)lawcrossing(dot)com. Unfortunately, not everyone who applies can be accepted, because the trained professionals at LawCrossing need to scan through your resume first in detail and make sure that you are a good fit for this program.
About LawCrossing.com
LawCrossing.com is a job search site based in Pasadena, CA. It is a part of the Employment Research Institute and owned by A. Harrison Barnes.