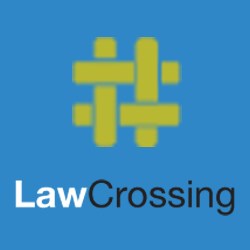 American as well as international students can get acquainted with top-ranked law schools in the U.S.
Pasadena, CA (PRWEB) January 27, 2014
LawCrossing.com has just released the 2013-14 Guide to the Top LL.M. Programs in America. This guide is a detailed overview of America's top 94 law schools as identified by the American Universities Admission Program and can be found here.
This meticulously prepared guide provides prospective LL.M. students with valuable information about the best law schools in the U.S., helping them select the finest school to give direction to their legal career aspirations.
Using LawCrossing's guide, American as well as international students can get acquainted with top-ranked law schools in the U.S. and their Master of Laws (LLM or LL.M.) programs. Essential facts related to specializations, eligibility criteria, documents required to complete an application package, mandatory qualifications of applicants, financial aid programs, cost of attendance, and application deadlines are explained in detail.
Though degree programs vary from school to school, some common programs include degrees in intellectual property, international and comparative law, corporate law, and international business. There are also other options such as research-oriented programs, part-time programs, online programs and more. Based on their convenience and availability of time, prospective students can opt for courses that suit their interests perfectly. This guide highlights and explains all of the differences and details of the programs.
Every prospective LL.M. student can benefit from this comprehensive guide by LawCrossing, a leading legal employment site.
About LawCrossing:
LawCrossing is an affiliate of Employment Research Institute, a powerful and comprehensive organization dedicated to help professionals, as well as first timers, finds jobs that will enhance their careers. LawCrossing consolidates every legal job opening it can find in one convenient location. LawCrossing has been on the Inc. 500 twice. The website also offers a three-day free trial to new members.