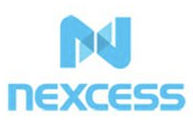 We attribute our success to our wonderful team, to our dedication to providing the best WordPress, Magento, and ExpressionEngine hosting, and to our close partnerships with Magento and Ellislab. - Chris Wells
Southfield, MI (PRWEB) November 13, 2013
Nexcess, a leading provider of WordPress, Magento, and ExpressionEngine hosting, today announced it ranked 245 on Deloitte's Technology Fast 500™, a ranking of the 500 fastest growing technology, media, telecommunications, life sciences and clean technology companies in North America. Nexcess grew 388 percent during this period.
Nexcess' exemplary growth during a period of widespread economic distress is a strong indication of the strength of the company's core commitment to providing outstanding no-compromise hosting solutions, particularly for the eCommerce sector.
"We're very proud to be recognized as one of the 500 fastest growing companies in the US," commented Chris Wells, President and CEO of Nexcess, "We attribute our success to our wonderful team, to our dedication to providing the best WordPress, Magento, and ExpressionEngine hosting, and to our close partnerships with Magento and Ellislab."
Nexcess was founded over a decade ago and has experienced consistent growth since its origin as a small garage operation. The company currently provides hosting services from two wholly owned data centers in Southfield and Dearborn, Michigan, in addition to international operations based in the UK and Australia.
"The 2013 Deloitte Technology Fast 500 companies are exemplary cases of those spurring growth in a tough market through innovation," said Eric Openshaw, vice chairman, Deloitte LLP and U.S. technology, media and telecommunications leader. "This year's list is a who's who of companies behind the most exciting and innovative products and services in the technology space. We congratulate the Fast 500 companies and look forward to what they do next."
2013 has been a year of consistent innovation for Nexcess and brought improvements to the company's Magento eCommerce hosting platform, with new and more powerful Secure Isolated Platform servers and augmented eCommerce cluster packages; the release of the Nexcess-developed Turpentine plugin for Magento, which helps Magento users to benefit from the performance gains of using the Varnish web accelerator with their eCommerce store; and the expansion of Nexcess optimized eCommerce and WordPress hosting services into Australia.
###
About Nexcess
Nexcess is a Southfield, Michigan-based managed hosting company founded in 2000, with wholly-owned data centers located in Dearborn, Michigan and Southfield, Michigan. Nexcess offers a variety of hosting services ranging from entry-level packages to custom clustered/complex hosting configurations, with an emphasis on mission-critical hosting for high-profile eCommerce web sites. For more information, visit http://www.nexcess.net.
About Deloitte's 2013 Technology Fast 500™
Technology Fast 500, conducted by Deloitte LLP, provides a ranking of the fastest growing technology, media, telecommunications, life sciences and clean technology companies – both public and private - in North America. Technology Fast 500 award winners are selected based on percentage fiscal year revenue growth from 2008 to 2012.
In order to be eligible for Technology Fast 500 recognition, companies must own proprietary intellectual property or technology that is sold to customers in products that contribute to a majority of the company's operating revenues. Companies must have base-year operating revenues of at least $50,000 USD or CD, and current-year operating revenues of at least $5 million USD or CD. Additionally, companies must be in business for a minimum of five years, and be headquartered within North America.