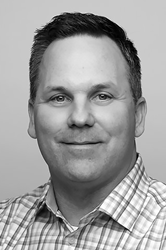 Lance's experience as an enterprise solution sales performer with strong performance at a top five global enterprise solutions provider makes him a welcome addition as Next level Performance's newest Business Development Manager.
NEW BRUNSWICK, N.J. (PRWEB) June 09, 2020
"We are proud to welcome Lance Thompson as our newest addition to the NXL Sales Team!" said Dave Dittman, President, Next level Performance.
Lance resides in Tulsa, Oklahoma, and he joined Next Level in the role of Business Development Manager on June 1st, 2020.
Lance is an experienced enterprise solution sales performer who has demonstrated strong performance in business development. The results that he has achieved reflect his deep background in consultative business-to-business (B2B) strategic solution selling. Lance has employed cross-departmental consensus selling and strategic roadmaps to enfranchise the C-level as well as departmental stakeholders in response to the many titles that play a role in any enterprise solution purchase.
Most recently, he served as a Managing Director for a top five global enterprise solutions seller. While there, he twice received his employer's highest annual sales achievement award, as well as receiving multiple honors. His value-selling principles helped organizations across healthcare, energy, financial, and manufacturing industries. Through business transformation initiatives, these customers successfully aligned strategic recognition and employee engagement solutions for improved business outcomes. Lance's background includes benefits and investment consulting, which provides first-hand experience that enables him to fully comprehend and support prospects in those roles.
Lance has brought a career focus to developing a cohesive team culture, and practices recognition of team members who demonstrate behaviors that align with corporate values. As Lance's sales career continues to evolve, he remains steadfast in his belief that collaboration, both internally and externally, is the key to business success. "It is clear to see how my values align with those of Next Level Performance, and I am very excited to join the culture, to enhance our mutual growth!"
Lance graduated from Northeastern State University with his Bachelors degree in Business Administration. He enjoys spending time with his wife and twin daughters. He is also an avid golfer, amateur cook, and die-hard Oklahoma Sooners fan.