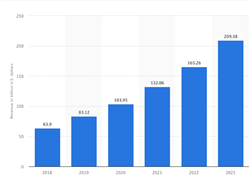 NEXT Protocol has received much appreciation from various Industry Leaders. The platform has deployed multiple Co-Robots in some of the renowned companies in the Middle East for assisting visitors, sterilization of the office space, and doing routine checkups of the COVID patients. - Shaik Hamdan
ABU DHABI, United Arab Emirates (PRWEB) May 01, 2021
We are in a world where machine technology and artificial intelligence have taken their rightful place today. The global service robotics market is expected to reach $23.90 Billion by 2022, at a CAGR of 15.18% between 2016 and 2022. The market is expected to grow substantially owing to factors such as high demand from the medical and healthcare sector, increase usage of robots for education & research purposes and short- to medium-term payback period, and high return on investment (ROI). Demand for service robots in various sectors such as defense, healthcare, and agriculture are driving service robot growth, along with high layouts, scarcity of skilled workers, and increasing awareness of service applications. However, post-COVID, the market scenario has changed significantly, and presently the projection will be achieved well before the anticipated time.
NEXT Protocol is a blockchain-based platform designed solely to deploy robots with advantage of user driven development and enhancement. NEXTiBOT, driven by NEXT Protocol, is personally attracting clients while limiting human interaction, connect with clients and staff to exchange data, and allow telepresence to collaborate while remaining separated, which is crucial considering the current scenario due to COVID. Through Robot Gaming, and Robot NFTs, the NEXT Protocol is used to create, make, and team up creative robots and their associated AI applications to promote critical thinking.
NEXTIBOT, the robot powered by NEXT Protocol, has been launched by Next IT and Systems. It is more advanced than its predecessor Greet-iBot (greeting and guiding visitors), Safe-iBot (measuring temperature and taking care of patients), Ster-iBot (sterilization of workplace), and Cary-iBot (delivery and carrying office or personal stuff). These touch-free solutions have been a massive demand during this global pandemic. It is a fully functioning robot that does the duty of limiting human contact but brings that closeness, interaction among customers and gives them all the necessary information, and enables telepresence to work together while establishing distancing. It is self-aware sensor-enabled, voice/touch-based, camera-enabled, auto navigation, and NLP-based. NEXT Protocol is also integrating for Mobile App with IoT feature for integrated home automation. NEXT Protocol is creating the future of robots designed for the fractional robot ownership decentralized control, programming, and operation of robot swarms.
NEXT Protocol is empowering the eventual fate of robot connections utilizing NEXT tokens for fragmentary robot proprietorship, decentralized control, programming, and tasks of robot swarms.
"We have devised the concept after carefully studying the Market. NEXT Protocol has received much appreciation from various Industry Leaders. The platform has deployed multiple Co-Robots in some of the renowned companies in the Middle East, where they are used for assisting visitors, sterilization of the office space, and doing routine checkups of the COVID patients. The demand has surged specifically because of the COVID situation. The market has started growing faster than it has been anticipated. Considering the situation, we have planned to make it affordable and make distributed ownership through our DeFi Protocol. So, we made the system in such a way, owners can avail rental yield by renting NEXTiBots through our protocol and the user's cost will be reduced significantly."
-Shaik Hamdan, one of the pioneers of the IT Industry in the Middle East and the CEO of NEXT IT and System.
NEXT Protocol-driven NEXTiBOT has been delivered to one of the major companies, solely customized for the main function of working as a health inspector during the Covid pandemic.
NEXT Protocol is a humanoid robot platform on blockchain bringing easy ownership through NEXT tokens. With seamless touchless visitor management system & intelligent receptionist and a covid pandemic friendly monitor for ensuring safety; disinfecting and sanitizing office premises and members.
NEXT IT and Systems, the company behind NEXT Protocol, is very meticulous about customer satisfaction and will do whatever it takes to satisfy the given requirement with a 100% guarantee and support from their team.
"With a Robot Operating System (ROS) integrated decentralized ledger for fractional ownership, NEXTiBot is deployed remotely to make our surrounding environment safer from Covid."
-John Kalis
NEXT IT and Systems is a global robotics company that offers robotics solutions through its NEXT Protocol platform. The NEXT Protocol robotics solution enables businesses to conduct and handle a variety of operations that include numerous safety precautions. It has many clients in the Middle East and Europe. NEXT IT and Systems has established a team of highly experienced professionals in the Robotics and AI industries and has developed a niche of its own. Presently with the amalgamation of Blockchain with Robotics and AI, it is considered one of the front-runners in this industry.