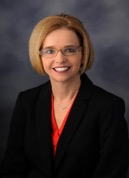 "I am very excited to welcome Bobbi and her expertise to Nexus. Her role is pertinent to the growth and strategic direction of Nexus as we aim to provide the best possible care to the children and families who need our services."
MINNEAPOLIS (PRWEB) January 08, 2019
Nexus, a national nonprofit 501(c)3 organization, has selected Roberta (Bobbi) Kochevar as Chief Officer of Child and Family Services (COCFS). She will provide strategic guidance to Nexus' sites and affiliates from the Plymouth, MN, corporate office.
Kochevar comes to Nexus with vast operational expertise and leadership experience in the healthcare industry. Her clinical experience includes her work as the Director of Clinical Services and Rehab at North Memorial where she grew the division by 30 percent while achieving remarkable productivity and efficiency. Prior to North Memorial, Kochevar spent 13 years as Lab Manager at Children's Hospitals and Clinics of Minnesota.
Kochevar holds a BS degree in Medical Technology from Winona State University and a Master's Degree in Business Administration from Saint Mary's University of Minnesota. She was the Board President of Saint Mary's University Alumni Association and ASCLS of Minnesota. She is an active member of the Women's Health Leadership Trust, where she was named one of the top 35 emerging leaders in 2015 and currently serves as a mentor in the IMPACT mentoring program.
Dr. Michelle K. Murray, Nexus President and CEO, said, "I am very excited to welcome Bobbi and her expertise to Nexus. Her role is pertinent to the growth and strategic direction of Nexus as we aim to provide the best possible care to the children and families who need our services. She is a great fit with our organizational values and will be an excellent addition to our leadership team."
Nexus is a national nonprofit organization that serves children, youth, and families across five states through education programs, community mental health services, foster care and adoption, and residential treatment programs. For more information, visit: http://www.nexus-yfs.org.