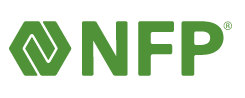 NEW YORK (PRWEB) October 03, 2019
NFP, a leading insurance broker and consultant that provides property and casualty (P&C), corporate benefits, retirement, and individual solutions, today announced that it has acquired Savitsky Satin Bacon & Bucci (SSBB). The transaction closed on Sept. 18, 2019.
Located in Los Angeles, SSBB is a business management firm serving high-net-worth individuals, including entertainment industry executives, entertainers and professional athletes, among others. The acquisition supports NFP's expansion of its Individual Solutions business line. All of the partners of SSBB will continue to be fully engaged, with Chris Bucci and Steve Savitsky remaining as managing partners, and Gary Satin, Jeff Bacon and Rachel Martinez remaining as partners. Bucci will also serve as managing director of the Business Management Platform and will report to Ed O'Malley, NFP's executive vice president and head of insurance brokerage and consulting.
"We are excited to welcome the Savitsky Satin Bacon & Bucci team to the NFP family," said O'Malley. "The strategic direction and opportunistic vision of industry leaders like Chris, Steve and the entire team will enhance the value proposition that NFP can deliver to high-net-worth individuals in planning for all aspects of their business and financial management needs."
"In NFP, we have found the ideal strategic partner to support our long-term growth and future aspirations for the business management industry," said Bucci. "Uniting our operations with NFP's comprehensive insurance and financial solutions will elevate the value we deliver to current and future clients."
"Our team looks forward to the next chapter in our careers. We will continue diligently serving our clients with the same personal care that Savitsky Satin Bacon & Bucci built its reputation on, while accessing the breadth of services and scale of NFP," said Savitsky.
About NFP
NFP is a leading insurance broker and consultant providing customized property and casualty, corporate benefits, retirement, and individual solutions through its licensed subsidiaries and affiliates. NFP enables client success through the expertise of over 5,400 global employees, investments in innovative technologies, and enduring relationships with highly rated insurers, vendors, and financial institutions. NFP is the 6th largest US-based privately owned broker, 5th largest benefits broker by global revenue and 7th best place to work in insurance (Business Insurance); 10th largest property and casualty agency (Insurance Journal); and 13th largest global insurance broker (Best's Review).
Visit NFP.com to discover how NFP empowers clients to meet their goals.