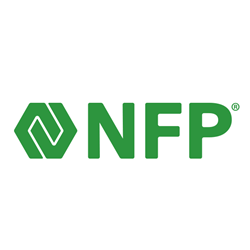 "NFP remains focused on specialized benefit solutions that address the evolving needs of employers and their employees," said Shawn Ellis, managing director of NFP Ventures.
NEW YORK (PRWEB) July 07, 2020
NFP Ventures, the early-stage investment arm of NFP, today announced a strategic investment in Kindbody, the innovative provider of a fertility and family-building solution. The investment, NFP Ventures' first in a company both founded and fully led by women, includes plans to offer Kindbody's services to NFP clients so they can integrate the services into employee benefit plan programs.
Kindbody offers end-to-end fertility and family-building services, serving as both a provider and a network solution. Their offering covers fertility treatments, gynecology and LGBTQ+ services, as well as mental health counseling and wellness coaching, to provide one solution from preconception through postpartum. Their approach features direct purchasing and inclusive bundled rates, which allows Kindbody to offer pricing that is up to 30% less than other fertility platforms. NFP clients will have access to Kindbody's full suite of fertility, wellness, and family-building offerings.
"NFP remains focused on specialized benefit solutions that address the evolving needs of employers and their employees," said Shawn Ellis, managing director of NFP Ventures. "Kindbody provides affordable fertility services with an exceptional client experience, and is driven by the passion and vision of a stellar female leadership team. We're excited to partner with them to expand access to family planning assistance."
"Cost and experience become increasingly important in challenging times and Kindbody's unique solution addresses these factors directly," said Mike Goldman, president and chief operating officer of NFP. "We will continue to work with our clients to understand their needs and connect them with innovative solutions – like Kindbody – that help employees overcome a variety of significant challenges."
"We are thrilled about this investment from NFP Ventures and our plans to maximize the benefits of our partnership for all stakeholders," said Kindbody cofounder and CEO Gina Bartasi. "NFP's focus on providing solutions that clients value, creates a path for Kindbody to expand the impact of family planning services and expertise."
About Kindbody
Kindbody provides fertility, gynecology, and family-building services in modern, tech-enabled clinics and virtually. They are both a provider and a network solution, offering superior results at significantly lower prices, and a reimagined member experience.
About NFP
NFP is a leading insurance broker and consultant providing specialized property and casualty, corporate benefits, retirement and individual solutions through its licensed subsidiaries and affiliates. NFP enables client success through the expertise of over 5,600 global employees, investments in innovative technologies, and enduring relationships with highly rated insurers, vendors, and financial institutions. NFP is the 5th largest benefits broker by global revenue, 6th largest US-based privately owned broker, and 8th best place to work in insurance (Business Insurance); 10th largest property and casualty agency (Insurance Journal); and 13th largest global insurance broker (Best's Review).
Visit NFP.com to discover how NFP empowers clients to meet their goals.
About NFP Ventures
NFP Venture, LLC (NFP Ventures) is a venture fund launched by NFP that focuses on strategic partnerships and investments in the emerging Insurtech, Fintech and HR Tech arenas. NFP Ventures' mission is to find, fund and work successfully with visionary executives, providing them with expertise to foster long-term success. Typically, NFP Ventures targets companies seeking Seed to Series B investment that can benefit from NFP's distribution, human capital and other unique assets to accelerate their growth.