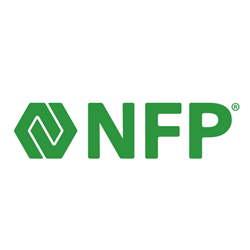 NEW YORK (PRWEB) October 19, 2020
NFP Ventures, the early-stage investment arm of NFP, today announced a new partnership with MoneyLion, an award-winning consumer digital finance platform empowering people to take control of their finances. During the first phase of this partnership, NFP's employer clients will have an opportunity to provide their employees with access to MoneyLion's full suite of financial tools, including Instacash, a service that offers employees 0% APR cash advances up to $250.
Instacash is among several MoneyLion products designed to provide financial stability and flexibility in an uncertain economic environment. NFP is the first organization to offer MoneyLion as an employee benefit to employer clients, supporting companies as they work to provide tools and resources designed to empower financial well-being among their employees.
MoneyLion has helped millions of Americans easily organize their financial lives and achieve their goals through a variety of financial products. MoneyLion offers advanced mobile banking, fully managed investing, credit-building, rewards, loans and financial wellness products through an all-in-one mobile app.
"We continue to focus on innovative solutions that align with the needs of our clients, including the challenges of financial wellness that have intensified during these uncertain times," said Shawn Ellis, managing director of NFP Ventures. "Employees of our clients who may be feeling anxiety about their finances, or need support establishing a plan to save and invest, can easily access the MoneyLion Instacash program, giving employers another resource to support their workforce."
"When employers help their employees address significant challenges, loyalty and productivity increase," Mike Goldman, president and chief operating officer of NFP. "Being the first to partner with MoneyLion is another example of how we help our employer clients go beyond traditional benefits and provide access to resources that solve a growing issue for many individuals and families. From education on saving and investing to interest free cash advances, MoneyLion is delivering innovative solutions to enhance financial wellness."
"MoneyLion's mission is to provide every hard-working American with access to the financial tools they need to gain control over and improve their financial lives. And that's never been more important, given the challenges many people are facing today," said Dee Choubey, CEO and founder of MoneyLion. "Incredible partnerships, like ours with NFP, allow us to continue helping millions of Americans take positive steps forward on their financial journeys."
About NFP
NFP is a leading insurance broker and consultant providing specialized property and casualty, corporate benefits, retirement and individual solutions through its licensed subsidiaries and affiliates. NFP enables client success through the expertise of over 5,700 global employees, investments in innovative technologies, and enduring relationships with highly rated insurers, vendors, and financial institutions. NFP is the 5th largest benefits broker by global revenue, 6th largest US-based privately owned broker, and 8th best place to work in insurance (Business Insurance); 10th largest property and casualty agency (Insurance Journal); and 12th largest global insurance broker (Best's Review).
Visit NFP.com to discover how NFP empowers clients to meet their goals.
About NFP Ventures
NFP Venture, LLC (NFP Ventures) is a venture fund launched by NFP that focuses on strategic partnerships and investments in the emerging Insurtech, Fintech and HR Tech arenas. NFP Ventures' mission is to find, fund and work successfully with visionary executives, providing them with expertise to foster long-term success. Typically, NFP Ventures targets companies seeking Seed to Series B investment that can benefit from NFP's distribution, human capital and other unique assets to accelerate their growth.
About MoneyLion
MoneyLion is a mobile banking and financial membership platform that empowers people to take control of their finances. Since its launch in 2013, MoneyLion has amassed more than 6 million members and has earned its customers' trust with a suite of mobile banking, lending, and investment products. From a single app, members can get a 360-degree snapshot of their financial lives and have access to personalized tips and tools to build and improve their credit and achieve everyday savings.
MoneyLion is headquartered in New York City, with offices in San Francisco, Salt Lake City, Sioux Falls, and Kuala Lumpur, Malaysia.
MoneyLion has received more than 50,000 five-star reviews and has achieved various awards of recognition including the 2020 Forbes Fintech 50, Aite group best digital Wealth Management Multiproduct offering, Finovate Award for Best Digital Bank 2019, Benzinga Fintech Awards winner for Innovation in Personal Finance 2019.
For more information, please visit http://www.moneylion.com or download the app.