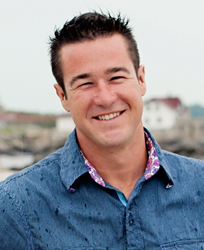 As a responsible community member, our goal is to protect the environment. ISA certification helps ensure that.
North Hampton, NH (PRWEB) April 14, 2015
Dave Hoffman, operations manager and director of turf operations for Seacoast Tree Care, recently earned the International Society of Arboriculture (ISA) Certified Arborist credential by successfully meeting all requirements and passing the exam administered by the ISA. The ISA promotes the professional practice of arboriculture and fosters a greater worldwide awareness of the benefits of trees.
"Dave has been an incredible asset to us and our clients." stated Dan Mello, certified arborist and owner of Seacoast Tree Care. "By taking the initiative to earn this certification he not only becomes more valuable to our clients, he becomes a more valuable and versatile resource to our company. Dave fell in as a natural leader but has also become a role model to many of our younger climbers and veterans alike."
Mr. Hoffman is beginning his second season with Seacoast Tree Care. In addition to streamlining operations, he's created the company's first comprehensive turf management program and assisted in refining their existing plant health care programs. "In this business, the goal is often simple: To optimize the client's landscape." stated Hoffman. "But as a responsible company and community member, our goal is also to protect the environment. Becoming an ISA Certified Arborist was a logical next step in an effort to help achieve these goals. It is also one of the many things that differentiate us from our competitors."
According to the ISA, to earn the Certified Arborist credential, you must be trained and knowledgeable in all aspects of arboriculture. ISA Certified Arborist have met all requirements to be eligible for the exam, which includes three or more years of full-time, eligible, practical work experience in arboriculture and/or a degree in the field of arboriculture, horticulture, landscape architecture, or forestry from a regionally accredited educational institute. This certification covers a large number of topics giving the candidates flexibility in the arboricultural profession.
About Seacoast Tree Care
Led by certified arborists and staffed with a team of college educated professionals, Seacoast Tree Care is recognized as the Seacoast's leading full­ service tree care provider. Expert prevention and maintenance of all tree and shrub species has created an unsurpassed reputation with discerning homeowners, commercial clients and landscaping professionals. http://www.seacoasttreecare.com
About International Society of Arboriculture (ISA)
The International Society of Arboriculture (ISA), Headquartered in Champaign, III., U.S., is a nonprofit professional organization supporting tree care research and education around the world. As part of ISA's dedication to the care and preservation of shade and ornamental trees, it offers the only internationally-recognized certification program in the industry. For more information about ISA and Tree Risk Assessment Qualification, visit http://www.isa-arbor.com. To promote the importance of arboriculture and help educate the public about the value of proper tree care, ISA also manages the consumer education website http://www.treesaregood.org