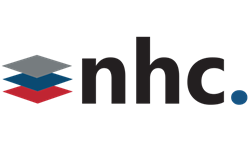 We are very pleased to be one of the vendors chosen to supply the State of Massachusetts with communications solutions under ITT72.
CONCORD, Mass. (PRWEB) April 20, 2021
New Horizon Communications (NHC), THE Communications STACK Provider™ offering communications solutions for SMB to enterprise businesses in North America as well as local, state, and federal governments, has been selected by the Massachusetts Operational Services Division as one of the approved service providers under a four (4) year $1.5 billion dollar contract for all network communications services called ITT72.
Effective immediately, all Massachusetts state agencies, local governments, and any authority or organization eligible to purchase from ITT72 can purchase communications services under special terms and pricing from NHC. NHC was selected among a handful of service providers to offer all entities of any size:

POTS
SIP
Hosted PBX
UCaaS
Conferencing
Data, internet and broadband access
Managed services for voice and data applications
Call center services
"NHC has been providing communications solutions to Massachusetts cities, towns, and related entities for all of our 19 years of operation – but this is the first time we have been selected by the State of Massachusetts under a state contract, and we are honored and look forward to serving as one of the state's leading communications providers," said Glen Nelson, VP Marketing & Business Development.
Douglas Fabbricatore, NHC CEO, said, "We are very pleased to be one of the vendors chosen to supply the State of Massachusetts with communications solutions under ITT72. NHC has made substantial investments in personnel including project management teams and systems improvements focused on delivering an outstanding customer experience for the state and its entities."
About NHC
New Horizon Communications is a business telecommunications leader serving customers since 2002. NHC offers solutions utilizing all legacy and complex communications technologies delivered on a single invoice, managed through a single transparent online portal using a single pane of glass view, with streamlined 100% stateside support teams focused on the customer's experience from design, quoting, provisioning, project management, billing, and repair. We are a fully-certified, regulated telephone utility in 49 states plus DC. NHC service solutions include: VoIP, unified communications as a service (UCaaS), contact center as a service (CCaaS), collaboration services, software-defined wide area network (SD-WAN), security as a service (SECaaS), software as a service (SaaS), plain old telephone service (POTS), fiber | broadband, LtE/5G connectivity, hardware as a service (HaaS), and managed services.
NHC is THE Communications STACK Provider™ for modern SMB and enterprise businesses, as well as government agencies. For more information, please visit nhcgrp.com. You can follow NHC on social by the handle #stackNHC.
NHC MEDIA CONTACT:
Glen E. Nelson
VP Marketing & Business Development
Phone: 781-290-4611
Email: gnelson@nhcgrp.com