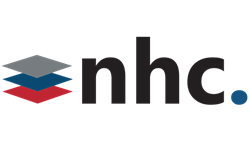 We have partnered with the best underlying access providers in Canada, and we look forward to now serving customers in both countries.
CONCORD, Mass. (PRWEB) April 26, 2021
New Horizon Communications (NHC), THE Communications STACK Provider™ offering communications solutions for SMB to enterprise businesses in North America as well as local, state and federal governments, expands its STACK solutions to Canada.
Effective immediately, US businesses and organizations can now benefit from adding their Canadian locations to NHC's North American Cloud. They can leverage our STACK solutions with peerless customer support and an industry leading User Portal for all locations in both countries. Our Canadian STACK solutions include:

UCaaS
Contact Center
Hosted PBX
Collaboration
SIP
Dedicated Internet
Broadband
Fixed wireless
4G LTE
SD-WAN
Eric Hammare, VP of Sales said "Our customers and partners have been asking us to extend our STACK to include Canada so all locations can benefit from our communications services, tools, and outstanding customer care. Our partners can now include NHC as a single-source provider for both US and Canadian communications solutions."
"We anticipate that a tremendous amount of economic growth will occur for both countries post-pandemic because of pent-up demand for goods and services. Experts predict a return to the office at least part of the week. As a result, businesses will be looking for increased network performance and unified communications solutions that bring all locations together, including remote/work-from-home endpoints, improved network security, and a demand that these solutions be monitored and managed by the service provider. We have partnered with the best underlying access providers in Canada, and we look forward to now serving customers in both countries," said Glen Nelson, Partner, VP Marketing and Development.
About NHC:
New Horizon Communications is a business telecommunications leader serving customers since 2002. NHC offers solutions utilizing all legacy and complex communications technologies delivered on a single invoice, managed through a single transparent online portal using a single pane of glass view, with streamlined 100% stateside support teams focused on the customer's experience from design, quoting, provisioning, project management, billing, and repair. We are a fully-certified, regulated telephone utility in 49 states plus DC. NHC service solutions include: VoIP, unified communications as a service (UCaaS), contact center as a service (CCaaS), collaboration services, software-defined wide area network (SD-WAN), security as a service (SECaaS), software as a service (SaaS), plain old telephone service (POTS), fiber | broadband, LtE/5G connectivity, hardware as a service (HaaS), and managed services.
NHC is THE Communications STACK Provider™ for modern SMB and enterprise businesses, as well as government agencies. For more information, please visit nhcgrp.com. You can follow NHC on social by the handle #stackNHC.
NHC MEDIA CONTACT:
Glen E. Nelson
VP Marketing & Business Development
Phone: 781-290-4611
Email: gnelson@nhcgrp.com