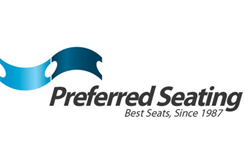 "The problem with falling ticket prices is they're often at the expense of the team losing the series" says Greg Cullen of Preferred Seating. "But then there's always the chance of a comeback and another change in prices."
Sacramento, Ca (PRWEB) April 18, 2014
It's only the first round of the playoff games and the cost of 2014 NHL playoff tickets at PreferredSeat.com have been rising for most of the teams this week and holding steady for the rest, with only a slight drop in prices for the New York Rangers. The trip to the Stanley Cup Finals brings a lot of changing ticket prices for fans looking for tickets and it typically depends on the match ups and who's winning on any given day.
Hockey fans are notoriously loyal to their teams especially through the playoffs where they can be as rowdy as any sports fans. Playoff tickets are almost always sold out at the box office and fans will often hook up with a sports ticket broker like Preferred Seating for access to seats often held by long time season ticket holders. For some professionals sports teams such as the NBA and MLB playoff ticket prices will rise and fall more often than NHL playoff tickets that tend to be available in fewer numbers per game.
The cheapest NHL playoff ticket prices at PreferredSeat.com belong to the Anaheim Ducks against the Dallas Stars at the Honda Center running just under $50 and up for tonight's game. The Boston Bruins have the toughest tickets to find and prices to match running close to $200 just to get in the door followed by the New York Rangers who's ticket price has fallen in recent days to just over $150 and up as of today.
"The problem with falling ticket prices is they're often at the expense of the team losing the series" says Greg Cullen of Preferred Seating. "But then there's always the chance of a comeback and another change in prices."
The first round of the NHL playoffs will have the cheapest ticket prices and they'll just keep climbing as the winning teams advance to the Stanley Cup Finals. Fans can lock in playoff tickets for future rounds in advance before prices change and expect a full refund for any games not played from PreferredSeat.com.
About Preferred Seating
Preferred Seating has been a place where fans have been able to buy premium seating for concerts, sports and theater events online since 1987. Preferred Seating is not associated with any team, venue or promoter and buys and sells tickets as a ticket broker on the secondary ticket market through the website PreferredSeat.com.