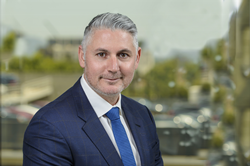 LOS ANGELES (PRWEB) January 06, 2020
Solar power advocate and eccentric billionaire, Warren Buffett, recently released plans to create the largest solar power plant in the United States.
Buffett is no stranger to solar energy as he has dabbled in the industry for years, but he's about to take his passion for clean energy even further.
According to an article written by Avi Salzman published on Barron's, "The so-called Gemini project, which will generate power for NV Energy companies but will be developed by third parties, will be 25 miles from Las Vegas. That project and two others will create 1.19 gigawatts of new power for NV, enough to provide electricity to 230,000 homes. The projects also come with 590 megawatts of battery-storage capacity, meaning the power generated by solar panels can be stored for times when the sun isn't shining."
With all the hype around this massive, other leaders in the solar industry take notice.
Nicki Zvik, Founder of Green Solar Technologies, shares his excitement, stating, "We at Green Solar Technologies are thrilled to hear about the ambitious project Buffett is leading. To have such a distinguished proponent for solar energy like Warren Buffett is a huge asset to our industry."
The Barron's article continues, "Regardless of the environmental debates, Berkshire's embrace of solar energy makes it clear that the technology is becoming progressively more cost-competitive with fossil-fuel-driven power. The Gemini project will cost $38.44 per megawatt hour under a 25-year contract, the L.A. Times reported, while Lazard has calculated that the average national cost of a new natural-gas plant ranges from $44 to $68."
"Buffett knows as well as the rest of us that the financial benefits of solar are uncomparable to fossil fuels," states Zvik. "Over the years, the cost of solar has dropped exponentially and it continues to lower while the cost of fossil fuels are simultaneously rising simply because the sun is an infinite source of energy. Fossil fuels on the other hand are finite and extremely costly, not to mention extremely dangerous, to obtain."
Zvik, who has previously acknowledged Buffett's presence within the solar world, goes on to share that the team at Green Solar Technologies is optimistic that Buffett's support for solar will help to guide the green energy movement.
He states, "With talk of the Green New Deal and the goal to reach a country powered by 100% renewable sources in the not-so-distant future, we as solar need all the support we can get, and our team is thrilled to have the one and only Warren Buffett on our side."