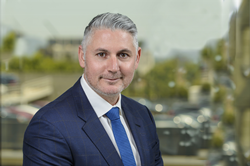 LOS ANGELES (PRWEB) November 21, 2019
Solar energy has been at the forefront of conversation recently as the world makes a shift from fossil fuels to renewables and going green becomes the new black. And through all the noise, Nicki Zvik, Founder of Green Solar Technologies, has maintained a leading voice regarding the solar industry and the news surrounding it.
Zvik's viewpoint on solar news has been one that is widely respected since beyond being the founder of a leading U.S. solar company, Zvik has been a long-time renewable and solar energy advocate.
"I believe that solar energy is the future," shares Zvik, "Green Solar Technologies is a company I founded in order to provide an avenue for people to attain affordable solar energy systems, but we've been able to go so far beyond that. We've been able to be a voice for the American solar industry and promote change to help our solar market flourish. And looking at the solar industry as a whole, it's incredible to see how the technology has improved over the decades and how the industry is growing due to persistence and a perceptive market. At Green Solar Technologies, we look at solar as far more than a business; we look at it as a necessity, which is why we do our very best to keep the public informed of all solar news and explain why solar is so crucial to the well-being of our economy and our planet."
Zvik has discussed a multitude of energy topics including pollution, rising gas prices, the solar tariffs, the solar investment tax credit, climate change and so on.
One topic Zvik has been particularly interested in is how widespread use of solar energy could put an end to pollution. He has been quoted in an article published on USA Today where he calls for an end to land, water, and air pollution by replacing traditional forms of energy with solar energy.
He stated in the article, "...why would we not exploit the free and renewable power of the sun to the fullest extent possible? Going solar is simply the single best remedy to our environmental woes. And switching to solar is the best way to protect and preserve our planet's precious, finite resources. Enough is enough."
"Solar energy is more than just a passion of mine. I truly believe that solar energy will be what changes the world for the better," states Zvik. "And because of this, I think that in addition to discussing company news like our partnership with LG or our quarterly reports, we need to also discuss the bigger picture. Our environment and our economy is hurting, but we have the ability to fix it, and the more we help to spread the word, the sooner we can reach our goal of becoming completely emissions free. And with the Green New Deal being at the head of conversations right now, it's never been more important to get the public on board with solar energy."