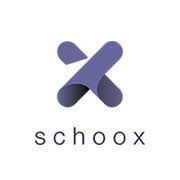 Schoox hosts "Building a Budget Savvy Learning Tech Transformation Strategy", a live webinar with Amanda Nolen and Lori Niles-Hofman on Feb. 22 at 10am EST / 3pm GMT.
AUSTIN, Texas (PRWEB) February 16, 2023
Learning management and talent development software provider Schoox will host "Building a Budget Savvy Learning Tech Transformation Strategy", a live interactive webinar featuring Amanda Nolen and Lori Niles-Hofman. The pair are the duo behind boutique consultancy NilesNolen, which works with global Fortune 500 organizations to turn learning and development (L&D) into a powerful business driver.
Today's L&D organizations are constantly being asked to do more with less. Unfortunately, this coincides with the need to swiftly upgrade technology to ensure employees across the workforce have the skills required for both today and in the future. These are no simple tasks. However, there are several techniques and methodologies that can be implemented to reduce costs and deliver higher value.
During this webinar Amanda and Lori will share ways to navigate these complicated times including:

A practical tool, based on real transformation projects, to make sure your strategy will translate into impactful action.
How-to examples of ways to get stakeholders on board with technology investments.
Improving your existing L&D ecosystem to make budget for innovation available.
The session will cover these topics and address attendee questions with honesty as well as a healthy dose of practicality.
Don't miss out on the discussion, register today!
About NilesNolen
NilesNolen is a global agency providing bespoke advisory services on EdTech transformations and Skills-Based Organizational development to enterprise leaders around the world. Learn more at http://www.nilesnolen.com.-
About Schoox
Schoox is workplace learning software with a people-first twist. People aren't cogs, and Schoox was designed for how humans actually learn. We keep learners curious by letting you deliver more kinds of content wherever they are, from the front line to the corporate office. And by making learning easy, accessible, rewarding, and fun, we help you get everyone more excited about their career development. Learners can "up" their skills, grow on the job, and get more done—and you can measure the impact of their awesome accomplishments. Schoox powers people-focused learning experiences for organizations around the world, including Subway, Celebrity Cruises, Phillips 66, and Sonesta Hotels. Learn more at schoox.com.