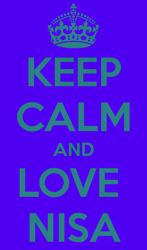 NISAs are ultimately helping with international pension and retirement planning; everyday savers are predominantly pleased.
London, UK (PRWEB UK) 11 July 2014
As highlighted in a MoneyWise article from June 30th and following Chancellor George Osborne's most recent budgetary changes, many high street accounts are now granting savers more scope. By removing the restrictions usually applied to fixed-rate ISA accounts, savers and investors now have more time to contribute to their account funds, regardless of how many people contribute and generate new business for their plan provider.
July 1st saw the annual savings allowance increase to £15,000, but some savers are conflicted when considering asset management and the performance and future value of their cash, shares and stocks. So when compared with the former ISA account, what is the New Individual Savings Account (NISA) all about and what can benefits does it present to prospective savers and investors?
Existing established ISAs will be upgraded to NISAs, although current, pre-April, post-June 2014 account balances will be deducted from the aforementioned £15,000 allowance, although some providers are also applying a two-week buffer from July 1st. Now, extra assets can also transfer to cash-based NISA accounts within 30 days, although this is at the discretion of the individual provider.
David Retikin, Director of Operations at leading international investment specialist Pryce Warner International Group offered further insight into the new savings and investment vehicle:
"Just as with Junior ISAs, which can now hold up to £4,000, 2015 could see many an amendment being made to these popular savings products. Whether it's an ISA, a NISA or a JISA that provides savers and investors with the right investment terms, they should always consult with an expert to ensure their investment strategy is safe, secure and valid. Upon learning that the new parameters being applied to NISAs are ultimately helping with international pensions and retirement planning, everyday savers are predominantly pleased with their new savings and investment products."
Each tax year, savers and investors are limited to opening a single cash NISA and a single asset-based NISA, meaning that all savings and acquired assets are protected and adequately catered for. The 20% tax rate that's usually applied to the accumulated interest of an asset NISA is now defunct, so as well as having no strict time frame to adhere to, savers also stand to profit solely from fee reduction.
The "carry forward" option can also help those failing to accumulate £50,000 in a workplace pension after three years. When contributing no more than £190,000 into a pension in the current tax year, more affluent savers can access up to £85,500 in tax relief. An independent financial advisor will highlight the financial terms and conditions that define the parameters of this additional investment.
Not only has the NISA replaced the ISA, it's also raised the annual asset allowance to £15,000, meaning that the amount of assets that can each be kept safely and cost-effectively has grown. The interest-sourced returns generated by asset NISAs will seldom outperform the levels realised by cash NISAs, but other options such as peer-to-peer loan incorporation are already in the pipeline.