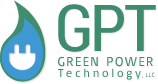 WHY: News of Direct Charging Sales WHERE: NationalWHEN: April 2014HOW: Green Power Technology sells and installs electric vehicle chargers in areas ranging from commercial properties to private residential, municipalities and governments.
(PRWEB) May 09, 2014
Green Power Technology(GPT), a top Northeastern U.S. provider of Direct Current(DC) Fast Charging Stations, is thrilled to announce the success of the Nissan Advantage program. Overall 13 total stations were installed at businesses ranging from supermarkets to Municipal sites. This campaign was the largest deployment of fast chargers in the Northeast to date, five in Maryland, one in New York City, six in Vermont and one in Massachusetts.
DC Fast Charging Stations rapidly charge electric vehicles (EV) with direct current and are available for installation in the workplace, commercial locations, major interconnecting highways, and interstates. The Nissan Advantage Program provided financial support allowing the owners of the chargers substantial support for the infrastructure enhancement supporting EV drivers.
Nissan and GPT partnered together to increase installation of charging stations making electric vehicles more likely to be purchased due to the increase in available fast charging areas. With the current increase the Advantage Program provided, along with increased production of electric vehicles from Nissan, the Northeast will continue to rise to their goal of becoming more electric.
The campaign through Green Power Technology began in December 2013 and ended March 14th, 2014.
DC Chargers have grown 474 percent in sales since their conception, and since August 2013 over 316 have been installed in the US. GPT, along with Nissan, have been leading the way in installation of public charging stations and creation of electric vehicles, in an effort to increase the reliance on electric vehicles, which have less of an impact on the environment.