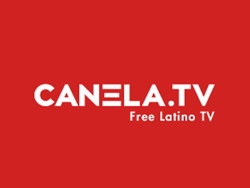 It is often said that music and art have the influence to unite us all. As part of Nissan's commitment to supporting and celebrating the Hispanic community, we are excited to partner with Canela Music to shine a light on artists who are finding new paths while exploring the Hispanic culture
NEW YORK (PRWEB) November 09, 2021
Canela Media, a minority & female-owned digital media company dedicated to reaching US Hispanics, today announced a partnership between Nissan and Canela Music that will highlight the Hispanic culture through music during the months of November and December. Canela Music offers a unique blend of Latin music programming, featuring various genres from Latin Pop, Regional Mexican, Classics, Romantic, and more.
As part of this collaboration, Canela Music has produced two episodes of the original show "El Carrete", exclusively for Nissan, featuring up to six artists per episode. This thematic conversation will support the overarching Musica Sin Fronteras theme in a playful and organic way. The content series highlights Latino artists and their culture through music.
"It is often said that music and art have the influence to unite us all. As part of Nissan's commitment to supporting and celebrating the Hispanic community, we are excited to partner with Canela Music to shine a light on artists who are finding new paths while exploring the Hispanic culture," said Allyson Witherspoon, U.S. Chief Marketing Officer, Nissan.
Musica Sin Fronteras was exclusively developed for Nissan Frontier and its messaging will be amplified through Canela's OTT, OLV, Rich Media and display across all of Canela media properties.
"It's been a pleasure collaborating with team Nissan on developing this unique content for Canela Music that explores various Hispanic artists and their dreams and aspirations," said Andres Rincon, SVP of Sales at Canela Media. "We couldn't be more thrilled to have the support of Nissan as a launching partner for Canela Music and for pioneering original content efforts to authentically connect with US Latinos."
Canela Music can be downloaded now from the App Store for iOS and Google Play for Android.
For additional information on Canela.TV please visit: https://www.canela.tv/
About Canela Media
Canela Media is a leading digital media technology company offering brands a complete ecosystem to connect with multicultural audiences starting with its free streaming service, Canela.TV. Canela.TV enriches the new generation of U.S. Latinos with free access to unique, culturally relevant content. Canela Media reaches more than 46 million unique Hispanics across Canela.TV and its 180+ premium Spanish-language sites. Combined with the company's proprietary data, Canela Media possesses in-depth knowledge and understanding of how to establish meaningful and culturally relevant connections with the new mainstream – U.S. Hispanics. Headquartered in New York, Canela Media is ranked as the fourth largest Hispanic ad-focused company and the only female- and minority-owned certified digital company. For more information please visit http://www.CanelaMedia.com.