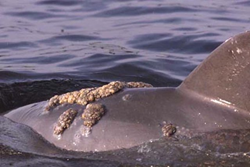 Biochar has the amazing ability to both hold onto fertilizers and also release fertilizers to plants when needed.
Grand Rapids, Michigan (PRWEB) April 17, 2014
Recently many countries, including the United States and Japan, have reached a state of diminishing returns regarding the use of artificial fertilizers, according to recent research done by Oregon State University.
Artificial fertilizer can allow farmers to maintain land productivity in regions where the nutrient cycle is no longer completed efficiently due to pesticides use. The uptick in fertilizer use led to a huge jump in worldwide food production during the Green Revolution of the 1960's, whereas food production increases prior to that were almost always tied to an expansion of areas used for cultivation.
Between 1950 and 1988, global fertilizer use increased from 14 million to 144 million tons. China, India, and the United States account for more than fifty percent of global fertilizer consumption today. Within these countries, however, trends in fertilizer use vary. Fertilizer use in the United States leveled off in the 1980's, in China leveled off in 2007, and continues to rise five percent each year in India. Fertilizer use has decreased in recent years among many developed countries, including France, Germany, the United Kingdom, and Japan.
Overall annual fertilizer use is 20 million tons in the United States, 28 million tons in India, and 50 million tons in China. The United States is far more efficient than China in its use of fertilizer, but both countries are known for over-applying fertilizer products and contributing to environmental problems, many of which are related to run-off. In the United States, for example, runoff from farms in the Corn Belt has played a role in contributing to a large region in the Gulf of Mexico where sea life cannot exist because oxygen levels are so low.
But there is a light at the end of this very bleak tunnel, and it's as black as charcoal. Biochar, also called horticultural charcoal, has the very unique ability to both hold the fertilizers in the plants root zone and to release it to the plants when it is needed. According to research done by the soil scientists Gaunt and Cowie, Biochar can improve fertilizer efficiency from between 10% to 30%. An added benefit of Biochar is that it can prevent almost all of the fertilizers from entering our water sheds, if applied properly.
Biochar has been discussed for years among academics and the few Gardeners that were devoted enough to make their own, but it wasn't available in quantities or at prices that would compel the typical Gardener or even the large scale Farmer to invest in it. US Bio Carbon, a Michigan based company, discovered that some existing equipment could be re-purposed to make biochar in great volumes and as a result of that discovery, US Bio Carbon has enough biochar to treat 100,000 acres of farmland presently and is eagerly seeking expansion.
It is really a shame that we have killed off huge parts of the Gulf of Mexico in our quest for green grass. Now, with the addition of Biochar to the soil we can have both a green healthy lawn and lakes and oceans where fish can live.