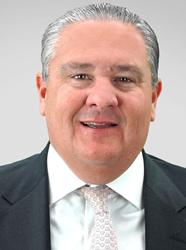 I chose commercial lending so that I can help customers once they have bought their own home to now take a step further and possibly enhance their retirement with investment properties
LITTLE FALLS, N.J. (PRWEB) September 30, 2019
NJ Lenders Corp. is excited to announce and welcome Robert Gaccione as our new Director of Commercial Lending. Gaccione brings 20 years-worth of commercial lending experience to NJ Lenders, and the company is excited to have his expertise.
"I chose commercial lending so that I can help customers once they have bought their own home to now take a step further and possibly enhance their retirement with investment properties," said Gaccione. "Maybe they will even have the opportunity to start their own businesses and be more entrepreneurial."
Gaccione, who specializes in loans from $500,000-$5,000,000, will help build a commercial division to enhance NJ Lenders, and will give the residential loan officers further assistance with their clients who have loans outside of the residential box. Furthermore, he's hoping that will only solidify the residential loan officer's relationship with their clients even more so.
About NJ Lenders Corp.
Founded in 1991, NJ Lenders is a leading NJ-based residential mortgage banker that is privately owned and licensed. The company currently originates first mortgage loans in NJ, NY, CT, PA, VA, MD, and FL. With 11 offices and over $25 billion in closed mortgage loans, many of their Mortgage Loan Originators are recognized nationally as the best in their field. The company has competitive rates and fees with a wide variety of mortgage programs to select from.