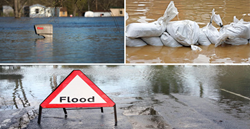 In order to better help our community, NJ Lenders' is offering a $2,000 credit towards closing costs for any local resident in need of a renovation loan
(PRWEB) August 20, 2018
Recently NJ Lenders' neighbors in Little Falls, New Jersey have been severely impacted by storms and flash flooding in the area. As a local member of the business community since 1991, we're here to help our friends in Little Falls rebuild their homes. As an expert in renovation financing, we can assist those affected by navigating the process of rehabilitating your home quickly.
In order to better help our community, NJ Lenders' is offering a $2,000 credit towards closing costs for any local resident in need of a renovation loan.
They also have an opportunity to take advantage of our FHA 203K renovation loan program. This program provides funds for the renovation of a damaged home packaged into a mortgage loan. It can also help provide a homeowner with the financing of buying a home in need of repair, as well as obtaining funds for the refinancing of a property.
Rehabilitation of properties damaged by the storms can include the following improvements:

Repairing structural damage to include major renovation or remodeling
Adding or replacing floors and/or floor treatments
Major landscape work and site improvements
Enhancing accessibility for a disabled person
Replacing and repairing decks, patios and porches
Remodeling basement to include finishes and waterproofing
Upgrading plumbing, electrical and HVAC systems
Weatherization including storm windows and doors, insulation, and weather stripping
Window and door replacements and exterior wall re-siding
Purchase and installation of appliances, including free standing ranges, refrigerators, washers/dryers, and dishwashers
Painting of interior and exterior
Benefits of 203K financing to include:
Up to six months of mortgage payments to be included in financing
Home does not need to be habitable to be eligible
Financing can be based upon 110% of the after-improved value
Flexibility in selecting your own contractor
Most if not all costs associated with the renovation can be financed resulting in minimal out of pocket expenses
FHA 203K mortgage loans have been available for a very long time. As one of the largest privately held mortgage banking firms in the state of New Jersey, NJ Lenders has access to the resources and information needed to help your family re-build and re-store your home. We take pride in the fact that we offer numerous options for borrowers, but if we can't help you, we'll find out who can.
About NJ Lenders Corp.
Founded in 1991, NJ Lenders is a leading NJ-based residential mortgage banker that is privately owned and licensed. The company currently originates first mortgage loans in NJ, NY, CT, PA, VA, MD, and FL. With 11 offices and over $25 billion in closed mortgage loans, many of their Mortgage Loan Originators are recognized nationally as the best in their field. The company has competitive rates and fees with a wide variety of mortgage programs to select from.