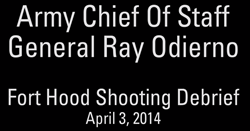 When Lives are at stake, seconds count. Not minutes. Desktop Alert Technology has and continues to be a global leader in life saving technology.
CHATHAM, N.J. (PRWEB) October 03, 2018
Desktop Alert Inc. has been named as a 2018 NJBIZ Business of the Year finalist in the 1-50 employees category. The NJBIZ awards dinner will be held on Monday, December 3rd, 2018. The Business of the Year awards program is produced by NJBIZ, New Jersey's premier business news publication, and sponsored by Santander Bank and Oscar Health LLP.
"This prestigious nomination is validation for our customers and partners worldwide who have helped us attain this milestone every step of the way," stated Howard Ryan, Founder. "Both New Jersey, New York and its vibrant citizenry and talent pool have enabled our life saving platforms remarkable track record of 16 years of growth."
While certified by the US Military, NATO, Atlantic Health and NJ's largest employer RWJ Barnabas, Desktop Alert may be international, but it is thoroughly New Jersey. Conceived in Chatham NJ as a response to the horrific events of September 11, 2001, Chatham resident and founder Howard Ryan knew post-9/11 when the same cars were parked at the train station, dusty and unmoved for a week, their owners might not ever come back for them. This provided an additional impetus to change the future of communication regarding emergencies. Unable to change what already was, Ryan determined he could change how emergency communications were alerted in any future event and could significantly mitigate subsequent emergent events based on the rapid dissemination of actionable intelligence to those in harm's way. Armed with the desire to see that this could never happen with such a toll on human lives and collateral structure, Ryan developed Desktop Alert to make that a fact with New Jersey and New York local talent!
While it's said there's nothing new under the sun, with Desktop Alert, there truly is. Desktop Alert is an NJ innovator – and one of only two certified military providers in the United States for The Department of Defense, and the Federal Government - holding Department of Defense certification for less than one-minute alerting technology – keeping end users aware using targeted software, protecting those who serve in our military, NATO, The Pentagon, and educational, industrial and commercial users.
About Desktop Alert Inc. https://www.desktopalert.net
Desktop Alert is a leading provider of enterprise mass notification and emergency communications products and services to the United States Department of Defense, NATO, Federal Government and First-Responders around the world. Its innovative and patented software has been internationally recognized as a "Best Mass Notification" and "Best First Responder Interoperable Communications" system. Desktop Alert provides a suite of scalable, flexible, and adaptable communication, collaboration, and situational awareness tools in environments ranging from austere - no terrestrial infrastructure support - to fully modern with extensive IP and legacy system integrations. Desktop Alert optimizes the communications flow with timely, accurate information to ensure effective decision making, coordination, proactive community engagement, and public awareness.