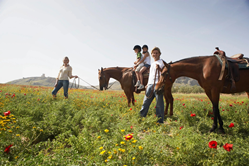 The current pandemic has caused many of our Veterans and their families to suffer. "The Organization's mission is simple and direct - to remove the barrier to medical care with transportation on the ground and in the air."
VIRGINIA BEACH, Va. (PRWEB) October 08, 2020
Instead of a grand ballroom studded with the nation's top brass, this year Angel Wings for Veterans goes virtual with its annual Salute Our Heroes Gala.
The Saturday, October 10, 2020 event will be live streamed on YouTube that evening starting at 6:30pm (EST) and will be attended/watched by guests, friends and supporters from across the country. The event is the major fundraiser of the year for the Organization which last year provided 4,382 free trips to medical care for wounded, ill and injured Veterans, active duty service members and their families.
Proceeds from the event will go to providing gas cards, bus and train tickets, commercial airline tickets and travel in private planes by the Organization's volunteer corps of 550 pilots. This year's "come as you are and watch from your home" Gala features special appearances from some of Angel Wings for Veterans' service partners and some of our nation's heroes who have been served by the Organization.
The event will include unique silent and live auction items including a personal charter fishing tournament for 10 – complete with two boats and a personalized lullaby by Cathy Rigby, Broadway's Peter Pan. Or bid on Gas for a Year, Coffee for a Year or an Interactive Virtual Cooking Class with internationally acclaimed chefs. Tickets, which start at $25, are on sale now at: https://one.bidpal.net/saluteourheroes
Angel Wings for Veterans is a program of Mercy Medical Angels, which this year earned Charity Navigator's Encompass Rating of 100/100. The current pandemic has caused many of our Veterans and their families to suffer. The Virtual Gala is just one example of how the Organization has deftly adapted to these difficult times, but donations are more critical than ever.
"The demand for our services is increasing at 50% a year so we desperately need your support to serve our nation's heroes," said Mercy Medical Angels' President and CEO Robb E. Alpaugh.
"The Organization's mission is simple and direct - to remove the barrier to medical care with transportation on the ground and in the air."
For information about Mercy Medical Angels, please visit http://www.MercyMedical.org