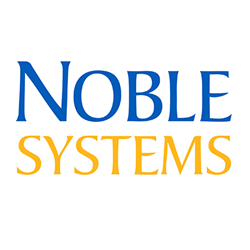 The new sales management team will help to build on the strength of our existing and new partnerships – driving regional growth and opening up new market opportunities.
ATLANTA (PRWEB) September 21, 2018
Noble Systems Corporation, a global leader in omnichannel contact center technologies, has seen amazing growth in the USA over the last few years and is looking to replicate this success throughout the globe. To support this strategy, the organization has heavily invested in several senior appointments in Europe, Middle East, Africa & India regions.
The initial stages of this aggressive growth plan are already in place. Noble welcomed James Riley, VP Sales & Marketing EMEA & India, who joined at the end of last year, bringing with him extensive experience in company growth and expansion. In addition, in the last few months, the company has doubled its EMEA sales force, promoting Paul Wood to manage the existing Northern UK and Scotland sales team, plus bringing in Neil Titcomb to further expand the sales team in the Southern UK, Ireland and South Africa markets. Noble has also increased its footprint by opening a new office in London at Thomas House, near to Victoria station.
"This is such a fantastic time to be at Noble Systems and I'm delighted to be part of the driving force behind such a dynamic and ambitious organization," said James Riley. "I'm confident that with the new structure, combined with the organization's innovative solution portfolio, it's going to be an exciting time in terms of regional growth."
Chris Hodges, SVP Sales & Marketing, said, "We are very happy to have James on board and to expand our footprint with a new office in London. This strategic move, combined with James' wealth of sales management experience and proven track record of large, multi-layered and multi-disciplined sales teams means that he will be a huge asset to the organization. The new sales management team will help to build on the strength of our existing and new partnerships – driving regional growth and opening up new market opportunities."