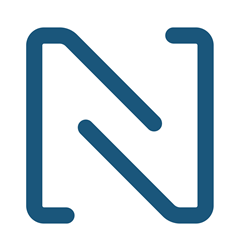 NEW YORK (PRWEB) February 02, 2023
Noldor, a data analytics platform providing digital access to MGA data across the program business value chain, announces Scott Quiana has joined the company as chief operating officer. Alongside Founder and CEO John Horneff, Quiana will expand on Noldor's success following its recent $10 million seed funding. A 30-year veteran of the insurance and technology industries, Quiana brings a wealth of knowledge scaling startups into global enterprises.
"Scott's deep insurance experience, coupled with a proven track record of scaling high growth technology companies, will help Noldor continue to deliver meaningful value and reduced execution risk to our carrier partners to push forward our next phase of growth," shared Horneff. "We couldn't be more excited to have Scott join the Noldor team as we continue providing turnkey access to clean, structured program data for carriers and capacity providers."
Quiana brings his experience developing and implementing strategies that focus on innovation after holding senior leadership roles in the tech and insurance industries. Quiana joins Noldor during a period of rapid growth as the company has recently added partnerships with several reinsurance brokers, MGAs and carriers across multiple lines of business.
"Noldor has developed a unique solution that empowers the MGA market with digital data. While reducing operational cost for each market participant, we are enabling efficient trading of capacity and streamlining the way business is conducted between capacity providers, fronting companies, MGA's, coverholders and brokers," said Quiana. "This market has struggled with data far too long and we are in a unique position to help solve these problems while reducing the operational costs associated with MGA data by at least 40%."
About Noldor
Noldor is an insurance data company reimagining how carriers, reinsurers, and reinsurance brokers work with MGAs. Rather than building and maintaining data pipelines in house, Noldor's platform provides turnkey access to clean, structured program data – differentiating MGAs and enabling their partners to spend less time processing data and more time acting on it. To learn more, please visit Noldor.com.
For more information and to contact Noldor, please visit https://www.noldor.com/contact or email questions@noldor.com.