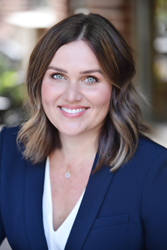 We're incredibly fortunate to have Shelly come on board at a time when mortgage companies are ramping up their adoption of technology and automation.
BRISBANE, Calif. (PRWEB) August 20, 2020
Nomis Solutions, an innovative fintech company focused on ensuring on-going value creation for the world's smartest financial institutions, has appointed Shelly Griffin as sales director and client partner for the mortgage sector. In this role, Griffin will work closely with Nomis' mortgage banking clients around the world to understand their business needs and shape the development of the company's price optimization, price execution, and sales enablement products.
With a background that spans jumbo, non-conforming and direct endorsement (DE) underwriting, Griffin is fluent in all aspects of the mortgage industry. A consistent top sales performer, she brings 22 years of experience in a broad range of mortgage banking functions that include auditing, quality control, credit review, team lead, and supervisory experience. She is based near Charlotte, North Carolina, a major US banking hub.
"We're incredibly fortunate to have Shelly come on board at a time when mortgage companies are ramping up their adoption of technology and automation," said Frank Rohde, CEO of Nomis. "Nomis is rapidly innovating our suite of products and services for back-office and front-line mortgage professionals, and Shelly will be crucial asset to ensure we understand their needs and stay ahead of the curve."
Griffin joins Nomis from Deephaven Mortgage where, as the top sales volume and revenue-producing vice president of client development, she worked closely with C-suite, loan officers, underwriters, and processors to ensure their success with Deephaven's products. Prior to that, Griffin managed the training and development of a large underwriting team at Wells Fargo, having previously led loan repurchasing for Goldman Sachs.
"Nomis has earned an excellent technical reputation in the industry by combining pricing science with front-line sales enablement. Nomis nSight is indisputably the industry's premier tool to address the needs of both capital markets and pricing experts," said Griffin. "I am looking forward to working alongside Nomis' talented technical and product teams in our mission to help mortgage banks of all sizes transform their pricing capabilities and maximize their revenue potential."
The Nomis Lending Platform empowers banks to implement a customer-centric approach to pricing and offers that connects their clients with the products and features they value most to increase origination, utilization, and retention. Banks use Nomis solutions to increase margin growth and market share in residential, unsecured, and auto lending.
To learn more about Nomis Lending Solutions, request a complimentary assessment.
About Nomis Solutions
Nomis is a fast-growing fintech and price optimization pioneer that is enabling the world's smartest financial institutions to drive sustained, profitable growth through end-to-end customer-centric pricing capabilities. We do so through our market-leading, cloud-native Nomis Platform™ and team of experts, bringing together cutting-edge big data, machine learning, AI and mission-critical software with deep expertise in consumer behavior, pricing and the financial services industry. The Nomis Platform manages over $2.5 trillion in transaction volume, quotes a price every 60 milliseconds, empowers 14,000+ bankers, and generates nearly $800 million in value annually. To learn more, visit nomissolutions.com.