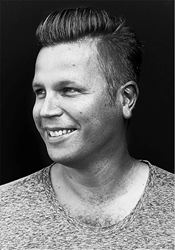 We want to make it easy for audio storytellers to capture and distribute great sounding object-based audio content, and minimize the bottlenecks they currently deal with in their workflows.
TRONDHEIM, Norway (PRWEB) March 25, 2021
Nomono, a spatial audio research firm based in Trondheim, Norway, has hired Peter Cedmer as its Vice President of Product Management. Prior to joining Nomono, Peter served in similar roles at Dirac, and as both Chief Product Officer and Chief Technology Officer at Jays Headphones. He brings extensive experience in connecting signal processing technologies to audio products, with a focus on providing quality sound to end-users.
"To have someone with Peter's experience join our team at this time is just what we need to help take our research and build it into compelling tools that will help podcasters, journalists, and other audio content creators tell their stories while simplifying their workflows," said Nomono Co-founder and Chief Executive Officer, Jonas Rinde. "Many years of research and development have led us to this point, and the whole team is energized to start incorporating our findings into the next generation of audio creation tools."
"This is an exciting time for spatial audio. We've seen major manufacturers make noteworthy progress in bringing immersive, interactive audio playback capabilities right into the mobile devices and headphones we use everyday," said newly hired Vice President of Product Management, Peter Cedmer. "We want to make it easy for audio storytellers to capture and distribute great sounding object-based audio content, and minimize the bottlenecks they currently deal with in their workflows."
About Nomono
Nomono's mission is to democratize audio storytelling and redefine the listening experience by enabling anyone to record immersive audio, with uncompromising quality and ease. Nomono's research is focused on processing spoken word content in podcasts, broadcast, and VR/360 video productions, while increasing the intelligibility and accessibility of voice recordings for listeners with hearing impairments. Founded in 2019 as a spinoff from SINTEF Digital, Nomono's aims to provide storytellers and content creators with audio workflows that are smart, simple and deliver excellent sound, while making it effortless to incorporate object-based spatial audio into their craft. Nomono is headquartered in Trondheim, Norway, with satellite offices in Oslo and New York. For more information, visit https://nomono.co
###
Nomono Media Contact: Bradford Swanson, Vice President of Marketing. bradford.swanson (at) nomono (dot) co