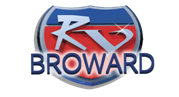 If we protect the people who protect us, we can beat this thing.
DAVIE, Fla. (PRWEB) March 20, 2020
Gigi Stetler, CEO of RV Sales of Broward and founder of the non-profit RV Advisor Consumer Association (RVACA), will begin providing RVs to healthcare workers and other public service workers who need a safe space to quarantine or in other cases, a place to avoid risking infection.
Through RVACA's coronavirus assistance funds, Stetler will be offering free RVs nationwide so healthcare workers and other public servants can continue their work on the frontlines without worrying about the cost of additional housing.
"If we protect the people who protect us, we can beat this thing," said Stetler.
After receiving numerous calls from health care providers and hearing about the case of a paramedic exposed to coronavirus who returned home and exposed his family, Stetler realized that RVs could be a part of the solution in this global health crisis as they have been for other catastrophes. In the past, Stetler donated RVs for temporary housing in the Bahamas in the aftermath of a devastating hurricane and in California after families lost their homes in the wild fires.
Now Stetler plans to do whatever she can to help in this global pandemic. Health care workers or public servants who would like to apply for a temporary RV can apply here. RVs will be available for 14-day and 30-day options. The RVs will have a ten-day break between rentals to ensure that the RVs can be properly and thoroughly disinfected.
"We have to keep our health care providers safe and healthy," said Stetler. If we lose our doctors, nurses and paramedics, we are done. This is a very scary time. If we don't get this contained and get businesses back open again, we are in trouble. We must all work together to get on the other side of this."
To donate to RVACA's Coronavirus Assistance fund, please visit here.
Gigi Stetler is available for interviews.
About Gigi Stetler
Gigi Stetler is CEO of RV Sales of Broward, the first and only woman-owned RV dealership in the country. Stetler is one of only a handful of top RV experts in the country and has 30 years of experience in an industry that has been traditionally dominated by men. Stetler also launched RV Advisor, an online resource designed to effectively connect millions of RV owners, dealers, and service centers through an innovative mobile-friendly platform. A proud supporter of the veteran community, RV Advisor offers unlimited free membership for all veterans.