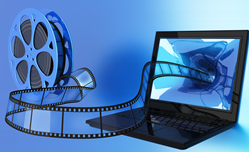 To be successful, a non-profit video must not only connect with the viewer but take an approach he refers to as educational marketing: explain an often-complex problem ... and motivate the viewer to support that solution.
HOLLYWOOD, Cali. (PRWEB) February 02, 2021
According to the National Center on Charitable Statistics, there are more than 1.5 million tax-exempt non-profit organizations in the U.S. today(1), virtually all of them seeking to build or expand a donor base. In this effort, video has become an essential tool: Maury Rogow, CEO of Hollywood's Rip Media Group, notes that on average, crowdfunding campaigns that incorporate video receive 114% more funding from Indiegogo than campaigns that do not.(2) "However," adds Rogow, "this kind of result comes only from videos that immediately connect with their target. Ineffective video can have zero or even negative impact on a fundraising effort."
To be successful, says Rogow, a non-profit video must not only connect with the viewer but take an approach he refers to as educational marketing: explain an often-complex problem, explain the organization's solution to that problem, and motivate the viewer to support that solution. In addition, the video must sound a call to action: if you want to support this cause, here's what you need to do right now. "And it needs to do all this in two or three minutes," says Rogow. "Most viewers are impatient and by making the video too long, you risk losing their attention. Subsequently, they will not take action."
To illustrate, Rogow cites a series of videos his company created for an organization dedicated to the eradication of breast cancer. Each video explains some aspect of the disease and how it can be treated. The "you" to whom the narration is addressed is a woman who has been diagnosed with breast cancer (or by extension her loved ones), and the call to action is twofold. The primary call to action is, "This disease is treatable, and you have time; learn as much as possible and don't panic." The secondary call to action is, "If you'd like to help eradicate breast cancer, contact us at . . ."
The individual videos are brief (under four minutes), notes Rogow, and their approach is similar: if you've received a diagnosis of breast cancer, or are close to someone who has, you need to know this stuff. The graphic material was created through whiteboard animation, which is much less expensive than filming live actors, and also much less distracting; the figures are identifiably male or female, but could be virtually any age or ethnicity, making it possible for a wide range of viewers to identify with them. (Another example of whiteboard animation used in this way is a series created for the Veteran's Administration on a very different affliction, post-traumatic stress disorder.)
In planning a non-profit video, says Rogow, it is important to remember that the basic purpose is fundraising through educational marketing. The first step is to be absolutely clear what the organization's cause is, who they are telling about it, and what they want the viewer to do as a result. The second step, Rogow says, is to seek professional help: effective video, he points out, only looks easy.
"Video," says Rogow, "is the tip of the spear. Done well, it's the best way to tell your story to people who can help—and motivate them to do so."
About Rip Media Group
Rip Media Group, founded in 2007, is a trailblazing video marketing company based in Los Angeles, California. Founded by digital pioneer Maury Rogow, Rip Media Group brings a unique combination of storytelling art and ROI strategy to the field of animation and live action video. Maury is a member of the Producers Guild of America, with several feature films to his credit. His unique background in film production led to an epiphany in the intrinsic value of storytelling in marketing, no matter how technical the subject. This led to his work in a high-tech firm and its purchase by Cisco for over $1Billion. He went on to form Rip Media Group, a collection of award-winning storytellers, technicians, and artists, selected from the Producers Guild, Writers Guild, and Screen Actors Guild. Their Green Light Production Process™ and other proprietary systems are used to create world-class voiceover, animation, and live action video to grow businesses of any size. https://ripmediagroup.com
1. Ebarb, Tracy S. "Nonprofits Fail - Here's Seven Reasons Why - Tracy Ebarb." NANOE, 7 Sept. 2019, nanoe.org/nonprofits-fail/?
2. "Why Fundraising Videos Are Your Top Marketing Tool." Classy, 21 Feb. 2017, classy.org/blog/fundraising-videos-top-marketing-tool/.