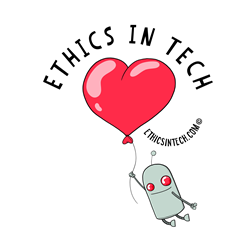 "My kid is learning about the age of reason, the Enlightenment, in high school. We are today equipped with all the technology to make the impact of reason as profound as never before. It's the public's choice whether and how we make the transition from peril to prosperity." Boris Debic
SAN FRANCISCO (PRWEB) September 29, 2020
This event will focus on insight into cultural and structural problems within the tech industry. The event will be held on October 1st from 6:30 - 8:30 pm PDT. Tickets available on Eventbrite.
Here's the lineup of presenters for the event:
Vahid Razavi has worked at Amazon Web Services, Fast Search, Exodus Communications, and Qwest Communications, and founded cloud computing company BizCloud. He has published two books, The Age of Nepotism and Ethics In Tech and Lack Thereof. As a lifelong activist and humanitarian, he has written extensively on social injustice and the tech industry.
Abstract: A first hand critical review of Amazon leadership principles by its former employee. The real life implication of Amazon Leadership principles and its impact on its workers, employees, partners and customers from a perspective of a former employee of Amazon Web Services.
Interview with Boris Debic, former Google technologist and Chief History Officer. He has worked with, Google Core on core infrastructure, Google Ads and Privacy, Google.org on analysis and exchange of global climate modeling data sets and agricultural data to provide food security forecasts. Prior to Google he held positions in Silicon Valley startups, most notably E.piphany. Also in the United Nations; the Croatian Ministry of Foreign Affairs and the University of Zagreb. He is currently professor of AI and AI Ethics, and works with the Mars Society and NASA on space exploration.
Bob Chandra has served 20 years in high-technology in product management for companies such as Amazon, Twitter, and Walmart Global E-Commerce. Bob has served as Commissioner of the Saratoga Library and currently serves as executive director of the nonprofit LiveFree.
Abstract: Challenging Apathy within Tech: Why the Bamboo Ceiling won't break
We are familiar with the notion of "Injustice anywhere is a threat to justice everywhere".But do we actually take it seriously? Does High-Tech believe it where Asians are concerned? Statistics show that Asian-Americans are the least promoted of all races. Does anyone care? Dreams die; people are prevented from self-actualizing. Yet racism against Asians is greeted by a kind of apathy from even those who prize social justice within tech organizations. The talk will shine a light on the blindspots in racial justice awareness and how to make high-tech culture racially fair for the thousands of Asian-Americans today seen through the lens of stereotypes.
Rev Martin Todd Allen, Advisor To Ethics In Technology
Rev. Martin Todd Allen is an Associate Minister at the Church for the Fellowship of All Peoples. Previously, Rev. Allen worked as a prison, hospital and military chaplain and currently works as a hospice chaplain in the South Bay. In addition, he serves on the board of directors of The Human Agenda.
About Ethics In Technology
Ethics in Tech was founded in 2013 by Vahid Razavi, technology entrepreneur and lifelong human rights and peace activist. The group advocates for corporate social responsibility from big technology companies and for a world where technology serves humanity and the planet, rather than the other way around.
If you would like more information about Ethics in Technology Visit https://EthicsInTech.com or would like to interview any of our board members, please contact Cristina Deptula at cedeptula@sbcglobal.net or 510-589-8252.