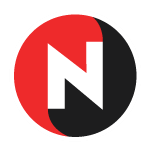 "We are pleased to welcome Julian, Ian and Betty to join the Board of Advisors, and are extremely excited about working with them to accelerate the next stage of our growth." Lisa Xu, NopSec's CEO
NEW YORK (PRWEB) March 11, 2019
NopSec Inc, a leader in vulnerability prioritization, remediation workflow automation and breach prediction announces the appointments of three new Board of Advisors. Julian Waits, GM Cyber Security Business Unit of Devo, Ian Kwok, VP at Insight Venture Partners and Dr. Betty Moon, Senior Principal and Strategic Industry Advisor for SAP join NopSec's Advisory Board.
Julian Waits is a recognized thought leader and expert in the security industry with over 30 years experience in senior leadership roles at technology companies, specializing in security, risk and threat detection. Currently, Julian is the General Manager of Security Business Unit at Devo. Previously, he was President and CEO of SAIFE, PivotPoint Risk Analytics, ThreatTrack Security and General Manager of the Security Business Unit of GFI Software. Waits is an Advisory Board member of the National Initiative for Cybersecurity Education (NICE) of the National Institute of Standards and Technology (NIST) and Chairman of the International Consortium of Minority Cybersecurity Professionals (ICMCP).
Ian Kwok is the Vice President of Sales Center of Excellence at Insight Venture Partners, and works closely with Insight's portfolio companies on fine-tuning their sales organizations and go-to-market strategies. Specifically, Ian advises companies on scaling sales operations capabilities through best practices, rigorous processes and new technologies. Ian also supports the due diligence of new investments and develops detailed operating plans post-acquisition.
Dr. Betty Moon is Sr. Principal and Strategic Industry Advisor for SAP, the world's business software market leader. Dr. Moon develops thought leadership that bridges technology and financial services, helping executives create the future of financial services. Dr. Moon earned both her Master of Science degree and Doctorate in Business Management from Case Western Reserve University. She is a passionate supporter of women in business, a champion for corporate diversity and a sought-after speaker on innovation and technology.
"We are pleased to welcome Julian, Ian and Betty to join the Board of Advisors, and are extremely excited about working with them to accelerate the next stage of our growth." said Lisa Xu, NopSec's CEO. "We are experiencing tremendous customer adoption and market demand for the Unified VRM Vulnerability Prioritization solution. With these additions to the Advisory Board, we are well-supported to deliver more value and thought leadership to enterprise customers."
About NopSec
NopSec provides ML-based threat prediction and cyber risk remediation solutions to make data digestible, actionable and cut down time to remediation. The company is based in New York City. http://www.nopsec.com