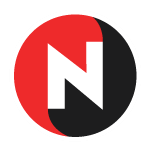 We are excited about NopSec ActiveCheck.Alex Bazay, a CISO & member of NopSec Customer Advisory Board
NEW YORK (PRWEB) March 04, 2019
NopSec, a leader in vulnerability prioritization, remediation workflow automation announces a new module within the product suite, NopSec ActiveCheck, to enhance threat vulnerability prioritization and to enable advanced security control validations for enterprises to better focus on high priority assets and vulnerabilities that could represent potentially material breaches if exploited.
Managing cyber hygiene is the table stake routine for the Chief Information Security Officers (CISO) of many organizations to support business objectives, reduce cyber risks and prioritize resources. The routine scan-and-patch cycle may not be as effective as designed in reducing cyber risks if applied rigidly, because IT environments are complex and ever changing. Often times, alternative workaround and compensating controls are available, however, not being fully validated to provide appropriate risk reduction assurance.
NopSec ActiveCheck is delivered as a module within the NopSec's flagship product, Unified VRM platform, to validate vulnerabilities, eliminate false positives, simulate attacks, and validate the existence and effectiveness of the security controls deployed. "This is a major breakthrough in technology innovation," said Michelangelo Sidagni, the Chief Technology Officer. "We converge the machine learning vulnerability prioritization with the codified offensive security expertise to simulate real-world attacks, prioritize remediation, deliver control validation and advanced cyber risk metrics and benchmarks that reflects the ground truth of enterprises' cyber exposures." Enhancing Unified VRM with NopSec ActiveCheck module, enterprise customers can proactively manage their cyber hygiene programs, save time and money by prioritizing remediation, and activate compensating security controls to fully realize return on prior security investments .
"As legacy vulnerability-scanning technology becomes outdated and less effective, presentation of risk as a function of vulnerabilities will dictate which providers lead the pack," writes Josh Zelonis, Senior Analyst with Forrester in the report, The Forrester Wave™: Vulnerability Risk Management, Q1 2018. "Vendors that can provide risk-aware intelligence; superior remediation capabilities; and clear, meaningful reporting position themselves to successfully deliver clarity, oversight, and control to their customers."
"We are excited about NopSec ActiveCheck," said Alex Bazay, a CISO and member of NopSec Customer Advisory Board, "NopSec ActiveCheck is incredibly intelligent, contextual-aware of our environment, and validates what security controls are working to reduce the overall enterprise security risks. The combination of Unified VRM platform and ActiveCheck Module takes out the guesswork from vulnerability prioritization by showing us the ground truth of actual cyber risk exposure."
About NopSec
NopSec provides ML-based threat prediction and cyber risk remediation solutions to make data digestible, actionable and reduce time to remediation. The company is based in New York City. http://www.nopsec.com