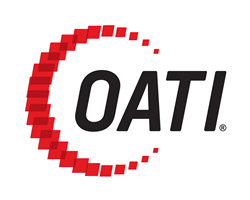 "This new partnership with OATI will allow us to further leverage DR and DER programs to continue providing energy solutions that benefit people, businesses and communities throughout North Carolina."
MINNEAPOLIS (PRWEB) March 28, 2019
OATI is pleased to announce N.C. Electric Membership Corporation (NCEMC), the power supplier for North Carolina's network of electric cooperatives, has chosen the OATI webSmartEnergy® DERMS solution to help manage and advance its Demand Response (DR) and Distributed Energy Resources (DER) programs. The solution will go online later this year with plans to have multi-tenant functionality by January 01, 2020.
NCEMC serves 25 of North Carolina's 26 distribution electric cooperatives that provide power and innovative energy solutions to approximately 2.5 million people throughout North Carolina. The OATI Private Cloud-based solution will support existing and new demand management programs by providing robust functionality for the full demand management lifecycle, including aggregating different types of load and generation resources, and accurately forecasting program performance. It will also handle coordination, messaging, scheduling, dispatching and providing measurement and verification of events among diverse programs and resources to achieve various operational and economic objectives. With 40 integrations in the initial phase, the webSmartEnergy® DERMS will be the hub from which NCEMC manages and executes demand-side programs and events along with their member cooperatives.
Beyond complementing NCEMC's existing planning, operational and enterprise tools and systems, the DERMS system will allow NCEMC to observe and manage new renewable ventures such as microgrids and electric vehicle charging networks. To that end, as part of the contract, OATI is supplying its OATI GridMind® microgrid controller for management of microgrids.
"Demand response and distributed energy resources are playing an increasingly important role in our efforts to enhance the flexibility of the electric grid and keep power costs down for our state's cooperatives and their consumer-members," said Mike Burnette, SVP of Power Supply and Chief Operating Officer for NCEMC. "This new partnership with OATI will allow us to further leverage DR and DER programs to continue providing energy solutions that benefit people, businesses and communities throughout North Carolina."
"With our well-proven history of DERMS management, we are ready to empower North Carolina Electric Membership Corporation in their current and future DR and DER projects," said Dr. Sasan Mokhtari, President and CEO of OATI. "This is an exciting partnership and we are proud to support NCEMC in its energy endeavors."
About NCEMC
Driven by service and inspired by innovation, North Carolina's electric cooperatives are building a brighter energy future for 2.5 million North Carolinians. Beyond providing electricity, each of the 26 not-for-profit cooperatives is investing in their communities and delivering new energy solutions to improve quality of life for co-op members in 93 of North Carolina's 100 counties. Learn more at ncelectriccooperatives.com.
About OATI
OATI provides innovative solutions that simplify, streamline, and empower the operational tasks required in today's energy commerce and Smart Grid. Serving more than 2,000 customers in North America, OATI successfully deploys and hosts diverse mission-critical solutions committed to industry standards and stringent security guidelines.
OATI (http://www.oati.com) is a leading provider of Smart Grid, Energy Trading and Risk Management, Transmission Scheduling, Congestion Management, Distribution, and Market Management products and services. OATI is headquartered in Minneapolis, Minnesota, with offices in California, Punjab, Telangana, and Singapore. For more information, please contact sales@oati.net.