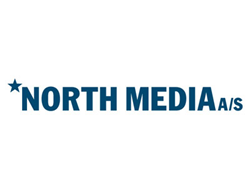 We have some tough competition, and the Newscycle software will let us concentrate on quality, which makes all the difference. - Dorthe Carlsen, Editor-in-Chief and CEO of Helsingør Dagblad
BLOOMINGTON, Minn. (PRWEB) February 07, 2019
NEWSCYCLE Solutions ("Newscycle"), a leading provider of software solutions for the media industry, announces that North Media in Copenhagen, Denmark, has purchased Newscycle's Digital Writer, Dashboard and Open Content Solutions. The products are part of the suite of software systems by Newscycle's recent acquisition, Infomaker.
North Media Aviser publishes Helsingør Dagblad, Lokalavisen Nordsjælland and eight local newspapers in the Copenhagen region. The Infomaker Content Management Suite is a key part of North Media's goal to expand its digital titles.
"They needed a digital authoring tool for the new digital world," said Jonas Bringle, Newscycle's Managing Director of the EMEA region. "Their goal was to give journalists a real mobile, flexible capability that also lets them write from anywhere and work with any media to create great digital content."
"North Media's objectives have always been to provide its readers the best content about products as well as important news and information, and in order to best fulfill that mission, we need to maximize our digital capabilities," said Dorthe Carlsen, Editor-in-Chief and CEO of Helsingør Dagblad. "We have some tough competition, and the Newscycle software will let us concentrate on quality, which makes all the difference."
Digital Writer is Newscycle's digital-first content solution and has been praised by publishers throughout Europe for its ease-of-use and versatility. In addition, North Media purchased the Infomaker Dashboard to handle planning and scheduling. Finally, Open Content will serve as the central repository to store all North Media's content, making it accessible to any of its publications.
The project is expected to go live in April. This is a relatively quick implementation time, which brings credit to the modern architecture of the software. "It's one of the strengths of the Infomaker products. North Media can easily bolt this onto their existing system and hit the ground running," Bringle said.
About NEWSCYCLE Solutions
NEWSCYCLE Solutions is the leading provider of software and services powering the global media industry. Our content management, advertising management, subscription management and mobile solutions help companies drive profitability and accelerate digital business models. With headquarters in Bloomington, MN and regional offices throughout the world, Newscycle Solutions a trusted partner serving over 2,500 customers in 45 countries.