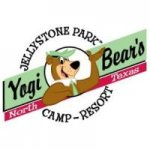 BURLESON, Texas (PRWEB) January 31, 2020
Representatives with North Texas Jellystone Park announced today that it has launched RV rentals for families.
"We're very excited to offer RV rental service for families," said Marcie Purviance, spokesperson for North Texas Jellystone Parkᵀᴹ. "We're glad to provide this option to families who may have never had the experience of recreational vehicle camping."
"Have you ever wondered what it would be like to go camping in an RV?" asked Purviance before adding, "Maybe, you're considering purchasing an RV and would like to experience it to learn more before taking the purchase plunge. It's a great idea to try out one of our Family RV Rentals to give you a better idea of what RV camping is really like.
North Texas Jellystoneᵀᴹ has added 12 brand new Family RV Rental units to its extensive list of lodging rental options. These units are loaded with features that will help make your RV experience a memorable one. The features include a spacious living area and a deep slide-out with plenty of room to relax. The great views of the outdoors provided by the oversized picture windows will keep you from feeling cramped or closed in with the family. Each unit has a built-in entertainment center and a large seating area around the kitchen table for the family to sit and play a board game or eat a meal together.
According to Purviance, with a queen bed in the master bedroom, four bunk beds in the second bedroom, and convertible sleeping areas in the living area, there is plenty of room to comfortably accommodate your family, depending on how many adults and children are staying.
"If you would like to prep your own meals while you stay, each unit has a double sink, stove, microwave, and refrigerator," said Purviance and added, "be sure to bring your own pots, pans, cooking utensils, dishes, and flatware, as those are not provided."
In addition to being exciting, North Texas Jellystone's family RV rental service is affordable as well.
"Cabin camping can be expensive, and if you want to experience all the activities and amenities without breaking the bank, the Family RV Rentals are a great option to keep from breaking the bank while still enjoying a great family getaway," highlighted Purviance.
"Come experience the latest addition to our camping experience choices," Purviance invited one and all.
For more information, please visit https://northtexasjellystone.com/about-us and https://www.northtexasjellystone.com/blog/
About North Texas Jellystone Park
From the minute you enter North Texas Jellystone Parkᵀᴹ, you'll see why our resort features and accommodations have won awards. Whether you choose to sleep out under the stars, claim an RV site, or snuggle up in a cozy, comfortable cabin, we offer accommodations for every type of camper with the best amenities possible. Great memories last a lifetime. We invite your family to make some new ones at North Texas Jellystone Parkᵀᴹ, where you camp with friends!
Contact Details:
Marcie Purviance
2301 S Burleson Blvd
Burleson, TX 76028
United States
Phone: 817-386-8004
Source: North Texas Jellystone Parkᵀᴹ