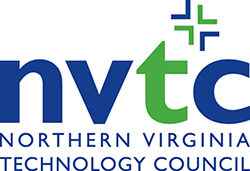 MCLEAN, Va. (PRWEB) November 14, 2022
Northern Virginia Technology Council (NVTC), the trade association representing the National Capital Region's technology community, today announced the 2022 NVTC Tech 100, which honors the top innovative companies and leaders in the region's technology community. This awards program highlights the cutting-edge companies, executives, and NextGen leaders who are driving innovation, implementing new solutions for their customers, and contributing to the region's economic growth.
"2022 has been a year of tremendous growth for our region's technology hub, thanks to the dynamic companies and individuals who are innovating and making a positive impact in the world. Their contributions are the reason our region is one of the nation's most vibrant and collaborative technology communities," said Jennifer Taylor, president and CEO of NVTC. "NVTC congratulates this year's Tech100 honorees and nominees for going above and beyond within their company and in their respective industries. Even in these unprecedented times of record levels of high-inflation and hybrid-work, the future of our region's tech community is brighter than ever, because of the momentous contributions of these leaders and companies."
The 2022 program attracted nearly 200 nominations across three award categories: Company, Executive, and NextGen Leader. A panel of independent judges — including John Song, Baird; Sam Maness, Raymond James Associates; and Jamie Graham, Kipps De Santo — reviewed each of the nominations. This year's NVTC Tech 100 list comprises 71 tech companies, 23 executives, and 6 emerging leaders who consistently demonstrate dedication, vision, and innovation in our tech region.
Honorees will be recognized at the NVTC Tech 100 Celebration, "The Golden 20s," on December 6, 2022, 6 – 8 PM EST, at Capital One Hall in Tysons Corner. Learn more about the event and secure tickets here.
Congratulations to the 2022 NVTC Tech 100 honorees below:
2022 NVTC Tech 100 Companies

22nd Century Technologies, Inc.
2Gether-International
Adlumin Inc.
AINS, LLC
Aligned Data Centers
Altum, Inc.
ANRA Technologies
AppTek
ASRC Federal
Attain Partners
Bear Analytics
Booz Allen Hamilton
BrainGu
CACI International, Inc.
CALIBRE Systems, Inc.
Canopy Software
Chexout
CNSI
Conquest Cyber
Conveyer
CoStar Group
Customer Value Partners (CVP)
Daon
Deltek
Dignari
DrFirst
Electo Analytics
Enterprise Database Corporation (EDC®)
Erickson Immigration Group
Excella
Federated Wireless
GDIT
Glue Up
GridPoint, Inc.
GuidePoint Security, LLC
Gunnison Consulting Group
Harmonia Holdings Group, LLC
Higher Logic
Hitachi Vantara Federal
ICF
Idea Entity
IntelliDyne, LLC
Intelligent Waves, LLC
Karsun Solutions LLC
ManTech International Corporation
Mastercard
Maximus
Octo Consulting
Ofinno
Ostendio
Pavion (formerly CTSI)
Peraton
Procentrix, LLC
Recovery Point Systems, Inc
RIVA Solutions, Inc.
SAIC
Shift5
ShorePoint, Inc.
Siemens Government Technologies
Sky Solutions, LLC
Softrams
TechFlow, Inc.
ThreatQuotient, Inc.
Transaction Network Services
Tsymmetry, Inc.
Two Six Technologies
Unanet
Unissant, Inc.
Virginia Department of Transportation, Office of Public-Private Partnerships
Virtru
Wheelhouse Group
2021 NVTC Tech 100 Executives

Alissa Abdullah, Mastercard
John Ackerly, Virtru
Greg Baroni, Attain Partners
Anil Boinapalli, Sky Solutions, LLC
Mike Corkery, Deltek
Tony Crescenzo, Intelligent Waves, LLC
John Czupak, ThreatQuotient, Inc.
Timothy Dills, LinQuest Corporation
Gilbert Dussek, Gunnison Consulting Group
Mark D. Ein, Kastle Systems
Jeff Gallimore, Excella
Tiffanny Gates, Accenture Federal Services
Craig Halliday, Unanet
Dr. Ximena Hartsock, BuildWithin
Atchut Kanthamani, Softrams
Mike Keegan, Transaction Network Services
Naveen Krishnamurthy, RIVA Solutions, Inc.
Glenn Kurowski, CACI International, Inc.
Veeral Majmudar, Savan Group LLC
Nancy Novak, Compass Datacenters
Richard Pineda, CALIBRE Systems, Inc.
Anil Sharma, 22nd Century Technologies, Inc.
Michael Volk, GuidePoint Security, LLC
2021 NVTC Tech 100 NextGen Leaders

Bahirah Adewunmi, Booz Allen Hamilton
Ken Butler, ICF
Ian Y. Garrett, Phalanx
Nick Grzeda, Loudoun County Public Schools
David Hill, Deloitte
Svjetlana Stekovic Ph.D., Northrop Grumman
###
About the Northern Virginia Technology Council (NVTC)
NVTC is the trade association representing the Northern Virginia technology community. As one of the nation's largest technology councils, NVTC serves companies from all sectors of the industry, from small businesses and start-ups to Fortune 100 technology companies, government contractors, as well as service providers, academic institutions, and nonprofit organizations. More than 450 members look to the organization as a resource for networking and educational opportunities, peer-to-peer communities, policy advocacy, industry promotion, fostering of strategic relationships, and branding of the region as a major global technology center. Learn more at http://www.nvtc.org.