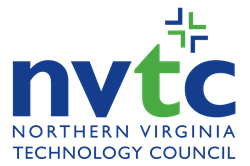 "NVTC would like to thank the numerous Senators and Members of Congress who support this important initiative," said Taylor. "Specifically, we would like to recognize Senator Mark Warner (D-VA) for his tireless efforts working to include the extension of Section 3610 in the Continuing Resolution."
MCLEAN, Va. (PRWEB) September 25, 2020
The Northern Virginia Technology Council (NVTC) applauds the inclusion of Section 3610 of the CARES Act in H.R. 8337, the Continuing Appropriations Act 2021 and Other Extensions Act.
Section 3610 allows the Department of Defense (DoD) and other federal agencies to modify contract terms to help pay for contractor workforces to remain at a "ready state." This allows contractors to file for the reimbursement of labor costs for employees who are unable to access federal facilities due to the COVID-19 pandemic. The provision was originally set to sunset on September 30, 2020. If H.R. 8337 is enacted, Section 3610 authority will be extended through December 11, 2020.
"NVTC is pleased that this important provision has been included in the Continuing Resolution," said Jennifer Taylor, president and CEO of NVTC. "The extension of Section 3610 is critical to retain and preserve the talent and employees within Northern Virginia's technology community which NVTC member companies have spent a tremendous amount of time, energy and resources to recruit and develop."
"NVTC would like to thank the numerous Senators and Members of Congress who support this important initiative," continued Taylor. "Specifically, we would like to recognize Senator Mark Warner (D-VA) for his tireless efforts working to include the extension of Section 3610 in the Continuing Resolution."
About the Northern Virginia Technology Council
The Northern Virginia Technology Council (NVTC) is the membership and trade association for the technology community in Northern Virginia. As one of the largest technology councils in the nation, NVTC serves about 800 companies from all sectors of the technology industry, as well as service providers, universities, foreign embassies, nonprofit organizations, and governmental agencies. Through its member companies, NVTC represents about 350,000 employees in the region. NVTC is recognized as the nation's leader in providing its technology community with networking and educational events; specialized services and benefits; public policy advocacy; branding of its region as a major global technology center; initiatives in targeted business sectors and in the international, entrepreneurship, workforce and education arenas; and the NVTC Foundation, a 501(c)(3) nonprofit charity that supports the NVTC Veterans Employment Initiative and other priorities within Virginia's technology community. Visit NVTC at http://www.nvtc.org.