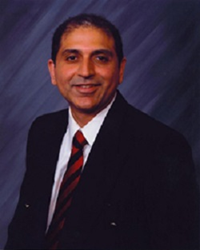 Northridge, CA (PRWEB) May 04, 2016
Dr. Elyson and Dr. Assili, dentist in Northridge, announce that they are now offering wisdom tooth removal surgery at their office. Wisdom tooth removal, a common dental procedure, is performed for many adolescents and young adults today. While wisdom teeth are not always problematic, they often are improperly erupted, resulting in risks of complications. By providing wisdom tooth removal surgery at their office, Dr. Elyson and Dr. Assili simplify the treatment for patients who require the procedure.
Wisdom tooth surgery can be used to stop or prevent problems linked to these molars under certain conditions. While wisdom teeth often erupt incorrectly, they sometimes cause overcrowding when the jaws cannot accommodate them. In either case, the wisdom teeth may damage adjacent teeth and create bite irregularities. Impacted wisdom teeth that are tilted or recessed into the gums are more prone to harboring bad oral bacteria, which can cause decay, gum disease, and infections. Removal of the wisdom teeth before they cause problems can prevent patients from having to suffer the pain, complications and increased expenses that might otherwise occur.
At the office of Dr. Elyson and Dr. Assili, patients can receive an extensive selection of treatments in several specialties. A variety of restorations, including tooth-colored fillings, root canal treatment, and crowns, are available. Patients can also receive cosmetic treatments, including dental veneers, teeth whitening, Zoom whitening, and smile makeover. Orthodontic treatment is provided through Invisalign, a discreet alternative to metal braces. After tooth loss, patients can have their teeth replaced with bridges or implants. Sleep apnea treatment is provided with a number of innovative dental options. With sedation (inhaled, oral, and IV option available), patients can receive treatment without anxiety.
Dr. Assili, Northridge childrens dentist, and Dr. Elyson both graduated from CSUN, where Dr. Elyson earned his undergraduate degree in Chemistry and Dr. Assili earned his in Biochemistry. The dentists also both attended UCLA School of Dentistry, where they graduated with their DDS degrees in 1992. Dr. Assili and Dr. Elyson are reputable members of several professional dental organizations, and have completed postgraduate training during their careers in order to offer their patients a higher level of care in certain specialties, including Invisalign, dental implants, and sleep apnea treatment.