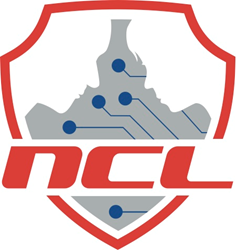 We, as cybersecurity practitioners, don't know every aspect of the industry because there is so much to learn.
CHEVY CHASE, Md. (PRWEB) March 12, 2019
In the world of cybersecurity awareness and workforce shortage, Capture the Flag (CTF) competitions have become a common pathway into the cybersecurity career realm. The National Cyber League (NCL), however, is not the typical CTF. It is an experience, a challenge and a community. It is designed for rookies and experienced players to expose them to real-world cybersecurity scenarios to see how their skills stack up; registration is now open.
The NCL prepares students to work in cybersecurity careers through an offensive and defensive, CTF-like, virtual competition that uses relevant tools and lifelike scenarios to test players in a wide range of skills. The goal is for them to learn some cybersecurity skills to play NCL and then continuously play NCL to learn more. Once registered, players can access the NCL Gymnasium to start practicing (similar to a pre-game workout). They are put into a preseason and placed in brackets with others of the same skillset. After that, it's game time – first an individual and then team game!
"Something about the NCL that stands out is how they have both a solo and team competition. The solo gives that 'smack talking' ability while learning the career in a fun, challenging way. When that is finished, there is the team competition. That part teaches us how to do the work in teams while doing the challenges. We, as cybersecurity practitioners, don't know every aspect of the industry because there is so much to learn. Teams allow us to grab others who have strengths where we have weaknesses to not only complete the tasks, but also learn from each other. Learning to work with others can at times be more important than doing the challenges," said Jeremy French, NCL player since Spring Season 2016.
High school and college players are encouraged to register. For $35, they can access the NCL Gymnasium, preseason game, individual game and beloved team game, which some say is the highlight of their NCL experience. Each player's strengths and weaknesses in the individual game are assessed in a Scouting Report. Players use these reports to better themselves for the next season and add it to their résumés. Employers use the reports to determine their next hire.
Wondering how realistic NCL is? Imagine a corporate network having its sensitive data infiltrated. Sounds familiar, right? NCL will test players to see if they are prepared to analyze wireless traffic and decipher a custom protocol to help the situation. Another challenge players could encounter is helping police officers crack salted passwords to access a hacker's computer to gather evidence. The list goes on as NCL games are based on the CompTIA Security+™ and EC-Council Certified Ethical Hacker (CEH)™ performance-based exam objectives and include: Open Source Intelligence, Scanning, Enumeration and Exploitation, Password Cracking, Traffic Analysis, Log Analysis, Wireless Security, Cryptography and Web Application Security.
Registration is now open. No previous experience is required. To register, visit http://www.nationalcyberleague.org/spring-season.