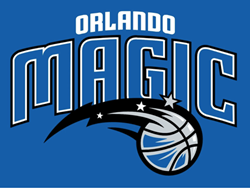 WEST PALM BEACH, Fla. (PRWEB) November 08, 2021
HotelPlanner, a leading travel technology platform powered by proprietary artificial intelligence, today announced a multi-year service provider partnership with the NBA's Orlando Magic, becoming the preferred hotel reservations provider for the entire Magic organization, including its players, executives, scouts and fans. This deal follows HotelPlanner's recent announcement with the NBA G League.
The Magic have been Orlando's NBA franchise since 1989. As the city's longest-tenured professional sports franchise, the Magic's mission is to be world champions on and off the court, delivering legendary moments every step of the way. Under the DeVos family's ownership, the Magic have had tremendous success in its history, winning six division championships (1995, 1996, 2008, 2009, 2010, 2019) with seven 50-plus win seasons and capturing the Eastern Conference title in 1995 and 2009.
Off the court, the Orlando Magic gives more than $2 million to the local community annually by way of sponsorships of events, donated tickets, autographed merchandise and grants. Orlando Magic community relations programs impact an estimated 100,000 children each year, while a Magic staff-wide initiative provides more than 7,000 volunteer hours annually. In addition, the Orlando Magic Youth Foundation (OMYF), which serves at-risk youth, has distributed more than $26 million to local non-profit community organizations over the last 31 years. The Magic play their home games at the award-winning Amway Center, honored with TheStadiumBusiness Awards' 2013 Customer Experience Award and named SportsBusiness Journal's 2012 Sports Facility of the Year.
"Orlando Magic is an iconic team in an iconic city that attracts millions of visitors annually. The Magic consistently lead the NBA in group ticket sales, resulting in a lot of hotel stays," says Tim Hentschel, Co-Founder & CEO, HotelPlanner. "Along with a similar partnership we recently announced with NBA G League, we're pleased to add the Orlando Magic to our family of professional and semi-pro leagues that we sponsor."
"The Orlando Magic are thrilled to team up with HotelPlanner for a partnership providing a great travel booking experience for our organization and all Magic fans," said Magic Vice President of Global Partnerships, J.T. McWalters. "As one of the top tourist destinations in the world combined with a rapidly growing Central Florida region, we're looking forward to assisting HotelPlanner in reaching a large volume of consumers that will enjoy the experience as much as we do."
###
About HotelPlanner
HotelPlanner is a leading travel technology company that combines proprietary artificial intelligence and machine learning capabilities, and a 24/7 global gig-based customer service network, to serve all traveller hotel needs from a single platform. HotelPlanner is one of the world's top providers of individual, group and corporate travel bookings, specializing in unique "Closed User Group" discount rates. Founded in 2004, HotelPlanner has enduring partnerships with the world's largest Online Travel Agencies, well-known hotel chains, individual hotels, online wedding providers, ancillary lodging providers, corporations, sports franchises, universities and government agencies.
Learn more at https://www.hotelplanner.com