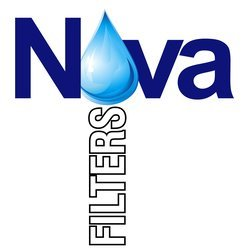 MIAMI (PRWEB) February 19, 2019
Tap water issues in the greater Miami area?
"Nova Filtration is based in The Villages FL proudly serving over 3,500 satisfied customers. I'm looking forward to seeing the same great success in our new franchised Territory in the greater Miami area selling and installing our popular Water Filtration Systems," says Bob Novak, President of Nova Filtration.
The drinking water in Miami primarily comes from the Biscayne Aquifer. This aquifer is located just a few feet underground, making the water in Miami more susceptible to a wide range of surface contaminants. Those substances can affect everything from the quality to the taste of Miami's drinking water.
Miami has hard water, which means the drinking water includes a high level of calcium and magnesium. Hard water is responsible for both minor and major household headaches
We have a demand in Miami for our great Whole House Water Systems, the business opportunity is fantastic.
Be your own Boss for a total investment less than $20,000
About NOVA FILTRATION:
The founder Bob Novak in 1974 founded Pets Warehouse a successful company specializing in Aquaria and high tech aquarium filtration. This unique background developing filtration for delicate marine fish and corals has produced these unique and highly efficient filtration systems for in home use. Moreover, designed and assembled in the USA successfully using and upgrading the Nova filtration products throughout the years. These many years of hard work, learning and water filtration experience are the basis for the proprietary design techniques and manufacture of the Nova Filtration equipment fabricated and modified to meet the needs and requirements of Florida's water purification process.
For more information on The Nova Filters franchise opportunities, please visit: http://www.NovaFiltration.com
Call 352.566.2649
Email info(at)NovaFiltration(dot)com