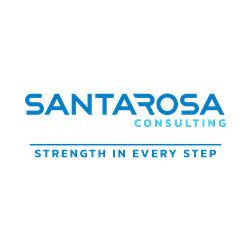 "Through this partnership, Novant Health reduced the time needed to thoroughly test our EHR application upgrades and future rollouts while minimizing disruption of clinical staff." Ryan Neaves, vice president of product development at Novant Health
FRANKLIN, Tenn. (PRWEB) July 21, 2020
Santa Rosa Consulting, Inc., a leading provider of management consulting and information technology (IT) services for the health care industry, successfully implemented its Epic Test Automation service at Novant Health, a four-state integrated network of physician clinics, outpatient facilities and hospitals.
"Large health systems like Novant Health are always looking for ways to bring greater efficiency into their quality assurance processes, especially when it comes to testing its electronic health record (EHR) system and existing infrastructure," says Laura O'Toole, president for Santa Rosa. "We were energized by the challenge to help them save time, minimize disruption and increase testing scope both immediately and over time with our first-to-market Test Automation as a Service Solution."
Working together, Santa Rosa and Novant Health determined which workflows, or scripts, would be automated and which would remain manual. They converted captured workflows into automated scripts and validated them with Novant Health's application teams. Santa Rosa's provision of automation testing software within Novant Health's infrastructure makes it possible to schedule or run scripts on an ad hoc basis.
Adding to the challenge for Santa Rosa's test automation team was Novant Health's full version upgrade from Epic that included a major user interface design change. The Santa Rosa team incorporated the changes and closed the gap with minimal engagement of Novant Health staff resources.
"We are excited to partner with Santa Rosa to implement Epic Test Automation and increase the efficiency and reliability of our testing process," said Ryan Neaves, vice president of product development at Novant Health. "Through this partnership, Novant Health reduced the time needed to thoroughly test our EHR application upgrades and future rollouts while minimizing disruption of clinical staff."
Santa Rosa estimates that with the 40% of Novant Health's eligible Epic scripts automated in the initial phase of the effort. Novant Health experienced a time savings equivalent to approximately 1,100 labor hours. A manual approach to test the workflows with the level of rigor of the new automated approach, would take an additional 35,140 hours of testing per year. Novant Health is currently working with Santa Rosa Consulting on additional phases to automate testing for 80% of its Epic application in order to fully maximize the value of the program.
ABOUT SANTA ROSA CONSULTING:
Santa Rosa Consulting provides management advisory services and technical consulting expertise across the full range of IT vendor products and systems, and empowers better healthcare by designing, creating, staffing and sustaining IT solutions that help make healing happen. Founded in 2008, Santa Rosa Consulting is managed by industry veterans with an average of 20 years of healthcare information technology experience. Santa Rosa is recognized for delivering world-class services and solutions and has received Modern Healthcare's Best Places to Work in Healthcare award for nine consecutive years.
For more information, visit our website at santarosaconsulting.com or call (866) 944-4772. You can also follow us on LinkedIn and Twitter.
ABOUT NOVANT HEALTH:
Novant Health is an integrated network of physician clinics, outpatient facilities and hospitals that delivers a seamless and convenient healthcare experience to communities in Virginia, North and South Carolina, and Georgia. The Novant Health network consists of more than 1,600 physicians and over 29,000 employees that provide care at nearly 700 locations, including 15 hospitals and hundreds of outpatient facilities and physician clinics. In 2020, Novant Health was the only healthcare system in North Carolina to be included on Forbes' Best Employers for Diversity list. Diversity MBA Magazine has also ranked Novant Health third on its 2019 list of "Best Places for Women & Diverse Managers to Work." Novant Health provided more than $993.2 million in community benefit, including financial assistance and services, in 2019.
For more information, please visit our website at NovantHealth.org. You can also follow us on Twitter and Facebook.