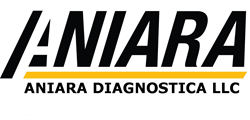 The entire Aniara line is available for purchase at http://www.aniara.com.
WEST CHESTER, Ohio (PRWEB) April 25, 2019
Aniara Diagnostica, a multi-national distributor of diagnostic and research agents, as well as screening tools, has strengthened its commitment to meeting today's highest standards for product quality and cost-efficient delivery.
Aprotinin can be used in any application where inhibition of its targeted proteases is needed. Current uses concern protein isolation, removal of reactive proteases through solid phase, inhibition of undesired proteolytic activity in laboratory assays, or other techniques; for blocking fibrinolytic activity in vitro.
Click here to view more information about Aprotinin
Aprotinin is a multiple inhibitor of many serine proteases, including Trypsin, Plasmin, Urokinase, Kallicrein, Factor XIIa. It contains 58 amino acids. It forms stable complexes with these enzymes.
5D-62106-RUO- Aprotinin 250 mg Lyophilized Powder
This product is for Research Use Only and not for use in Diagnostic procedures.
The entire Aniara product line is available for purchase at http://www.aniara.com. The Company distributes products in North America, Central America, South America, Sweden, Norway, Denmark, Finland, Lithuania, Latvia, Estonia and Iceland.