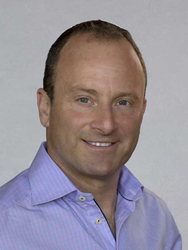 Rosenberg's vast experience in user acquisition, marketing, business development and revenue generation, combined with the scalability of our proven business model, positions NowRx to accelerate growth nationwide.
MOUNTAIN VIEW, Calif. (PRWEB) November 05, 2019
NowRx today announced that digital marketing and sales veteran Michael Rosenberg has joined the Company as Chief Revenue Officer. Rosenberg has a successful, two-decade long track record of growing, managing and scaling businesses at both digital start-ups and Fortune 500 companies. Rosenberg is charged with leading the expansion of NowRx's rapidly-growing, on-demand, same-day, free-delivery pharmacies into new markets.
"To date, NowRx has posted outstanding growth numbers despite having very little direct consumer marketing, which is a tribute to the huge benefits NowRx brings to both consumers and medical professionals. Mike's vast experience in user acquisition, marketing, business development and revenue generation, combined with the scalability of our proven business model, positions us to accelerate growth nationwide," said NowRx CEO Cary Breese.
NowRx leverages a combination of cutting-edge, proprietary pharma-technology and free, personalized, same-day, door-to-door delivery to create a more efficient, more accurate and more consumer-friendly, time-saving pharmacy experience. The Company has grown revenue and customers 10X since its first year of operation and is experiencing record prescription delivery numbers. NowRx recently expanded from its flagship Mountain View location into San Jose, CA and will activate in more California cities in 2019, and nationally in 2020. The Company recently announced its third crowd-funding round through SeedInvest
Rosenberg has driven significant revenue and customer growth as CMO, CRO and COO for a range of consumer, marketing and ad tech companies. He began his career at Procter & Gamble and Bain & Co. and has held leadership positions at AOL, H. J. Heinz, Autobytel, and LeadPoint, among others. He specializes in helping disruptive start-ups expand into major enterprises.
"NowRx has re-engineered pharmacy from the ground up, creating massive efficiencies in the $330bn pharmacy space and, importantly, drastically improving the consumer experience," said Rosenberg. "NowRx's 90% customer satisfaction, and incredibly positive word-of-mouth, is marketing gold and has helped fuel its growth. I look forward to further amplifying NowRx's benefits to consumers as we move into new markets."
Click here for a video about NowRx.
This Company's profile and accompanying offering materials may contain forward-looking statements and information relating to, among other things, the Company, its business plan and strategy, and its industry. These statements reflect management's current views with respect to future events based on information currently available and are subject to risks and uncertainties that could cause the Company's actual results to differ materially. Investors are cautioned not to place undue reliance on these forward-looking statements as they are meant for illustrative purposes and they do not represent guarantees of future results, levels of activity, performance, or achievements, all of which cannot be made. The company does not undertake any obligation to revise or update these forward-looking statements to reflect events or circumstances after such date or to reflect the occurrence of unanticipated events.
About NowRx
NowRx is an on-demand pharmacy, founded with the goal of developing software, artificial intelligence, robotics, and logistics to create the most convenient retail pharmacy service available, focused on free same-day delivery for prescription and OTC medications, thereby eliminating the need to visit a pharmacy. Dedicated to promoting better health and wellness through a quicker, easier, more reliable way to access – and adhere to - prescription medications, NowRx hand-delivers all available prescription medications door-to-door, on the same day, through its fleet of friendly, trained drivers. Using NowRx's proprietary pharma-efficiency technology, NowRx's team of pharmacists fill prescriptions at its locally-based, state-of-the-art, and fully-licensed pharmacies. With NowRx, consumers can reach their pharmacist on the second ring or instantly through video chat and will never, ever waste time in pharmacy waiting lines again. Learn more at http://www.nowrx.com
NowRx Media Contacts:
Angela Jacobson, 714.454.8776 / angela@mwebbcom.com, mWEBB Communications
Melanie Webber, 949.307.1723 / melanie@mwebbcom.com, mWEBB Communications