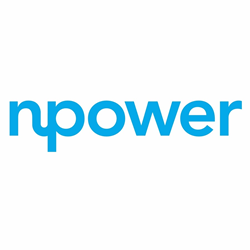 This collaboration with MTX Group will give our students and graduates an incredible opportunity to apply their newly acquired tech skills in the real world even during a pandemic. Russ Medina, Executive Director of NPower Texas
DALLAS (PRWEB) November 23, 2020
NPower, one of America's leading nonprofits for equity in tech, has partnered with MTX Group Inc. to connect veterans and military spouses who graduate from NPower's program with paid internships and full-time apprenticeships in the Dallas-Ft. Worth area.
The NPower alumni are graduates of a tuition-free, six-month tech training program that earned them industry-recognized certifications and the skills of an IT professional with one to two years of experience.
MTX has hired three full-time employees and offered 17 paid internships. These veterans will work at MTX across a range of platforms and technologies that include cloud tech, artificial intelligence, data integration, data analytics, and mobile technology.
The Executive Director of NPower Texas, Russ Medina, says this partnership will bring fresh new talent with the most up-to-date training to the Dallas-Ft Worth businesses needing help with technology.
"This collaboration with MTX Group will give our students and graduates an incredible opportunity to apply their newly acquired tech skills in the real world even during a pandemic," said Medina. "We hope this new partnership inspires other companies to come forward and offer veterans and military spouses the opportunities they need to launch new careers in technology."
NPower is a registered trainer in the U.S. Department of Labor IT Generalist Apprenticeship program. More than 80 percent of NPower students secure employment or continue their education within one year of graduation. Graduates of the program see an average salary increase of 384%.
According to the 2019 statistics by the Department of Labor, there were 284,000 unemployed veterans in the U.S. NPower and MTX Group, through this new partnership, will continue to make sure the tech job market is accessible to those veterans.
MTX has been a valued partner to NPower, donating more than $125,000 to the nonprofit, which provides free tech training to young adults, military veterans and their spouses. Nipa Nobel, Chief Marketing Officer for MTX, has been a member of the NPower Texas advisory board since 2019.
"NPower is helping solve the tech labor shortage problem across the U.S. by connecting their newly trained tech talent to companies like MTX Group," Nobel said. "I've seen up close how their training program changes the trajectory of young adults and veterans. We are excited to hire a diverse group of IT professionals, especially in the middle of a pandemic."
About NPower Inc.
NPower is a national nonprofit on a mission to move people from poverty to the middle class by training youth from underserved communities and veterans in a range of tech skills and placing them in quality jobs. NPower is not only changing life trajectories for individuals from vulnerable communities but they are also strengthening the overall competitiveness of U.S. businesses hamstrung by today's limited pool of IT talent. NPower is located in New York, New Jersey, Michigan, Maryland, Texas, Missouri, California and Toronto, Canada. To learn more about NPower, visit http://www.npower.org.
About MTX Group Inc.
MTX Group Inc. is a global tech company providing strategy and implementation that enables enterprises to migrate to cloud technologies. MTX has locations in Frisco, Texas, Albany, NY, Jaipur, and Hyderabad, India. To learn more about MTX, visit https://www.mtxb2b.com/s/
Media Contact
Mark Macias
mmm@maciaspr.com
646-770-0541